News
Lyon firefighters help Ukrainian refugees in Moldova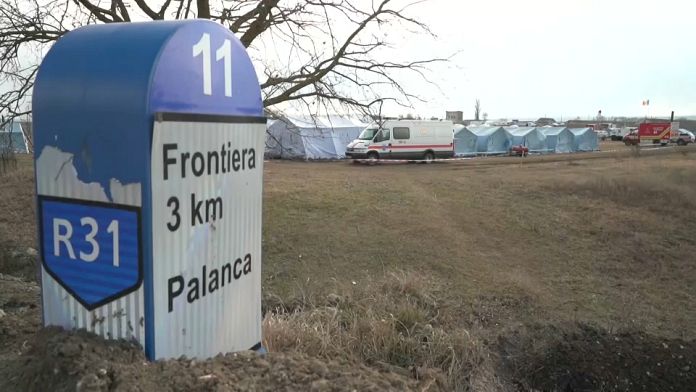 Three and a half million Ukrainians have fled their country and the war. More than 365,000 have entered Moldova, whose border is closest to the major Ukrainian port city of Odessa. It is in this poor country that the percentage of refugees, compared to the population, only 2.6 million inhabitants, is the highest.
About ten days ago, an association of firefighters from Lyon joined Palanca, on the border between Ukraine and Moldova, offering its help and expertise to the refugees. French firefighters from CASC APPUI did not find the war wounded they expected to see arrive, these being taken care of in Ukraine, but cohorts of refugees, lost and vulnerable:
"Getting off the bus, says Colonel Vincent Guillot, there was a lady alone, 75, 80 years old, with her suitcases. She did not move. She was blind. She is counting on solidarity to make her jump to Italy. It shows you the distress of people, this incredible will to want to get out of it, and finally the confidence.
In their suitcases, the eight firefighters had taken a ton of medicines offered by Parisian pharmacists. They were destined for Moldova: "In Moldova the drugs come from Ukraineexplains Colonel Guillot, and there are no more delivered."
Corporal Manon Valles Mazzola, 24, was part of the trip, with among her colleagues two firefighters and a nurse. But it was first and foremost a humanitarian mission for them: "You help people carry their suitcase, sometimes they had five suitcases, dogs, children, says the young woman. Sometimes we held babies of 2 or 3 months while their mothers went to the bathroom, we held the elderly company while their families went to eat." _
The Moldovans expect to see the arrival of the wounded, from Odessa, now under attack. The Lyon firefighters left medical equipment on site. Manon, upset by this experience, dreams of returning to the border.