Soccer
Longoria ready to try an atypical shot this winter ?
After a particularly turbulent summer, the OM could still hit very hard during the next winter recruitment period. Pablo Longoria, the president of Olympique de Marseille, would notably aim for a totally exceptional blow.
Mercato OM: An old gigantic track emerged from the drawers ?
Despite the arrival of eleven new recruits during the summer transfer window, theOlympique de Marseille failed to get his hands on an additional forward-centre able to shoulder Arkadiusz Milik, who is recovering from a serious knee injury. If several names have been associated with the Marseille club, no striker has committed to Pablo Longoria this summer. Something that OM coach Jorge Sampaoli would like to see corrected next winter.
And according to the information of the Italian press, Olympique Marseille would simply aim for a very big blow for the January transfer period. After playing in the biggest clubs in England, Spain and Italy, this world star could land on the Canebière in the coming months.
Longoria ready to pull out the checkbook for Alexis Sanchez ?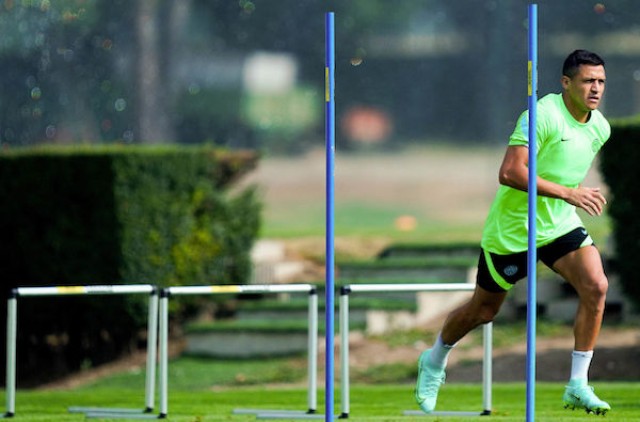 Indeed, according to the latest information from Calciomercato, OM carefully monitor the situation of Alexis Sanchez at Inter Milan. Obviously not in the plans of Nerazzurri the striker of 32 years will not necessarily be retained by the management of Inter Milan in case of satisfactory offer. After trying to convince Arturo Vidal to join him this summer, Jorge Sampaoli would see with a good eye the arrival of another Chilean star that he had under his orders in 2015, in selection.
The transalpine media recalls thatAlexis Sanchez is a former track of the Olympique de Marseille. The OM having already tried to recruit him in the summer of 2019, without success since the Chilean international had made the choice to leave Manchester United for Inter Milan. Longoria and Sampaoli would therefore consider relaunching this issue during the winter. Especially since the specialized site Transfermarkt estimates that 7.5 million euros can be enough to buy out the 18 months of contract of the former FC Barcelona striker. Also according to the same source, Betis Sevilla and FC Sevilla are also interested in the profile ofAlexis Sanchez.
The OM is therefore warned.