Good news is clear for the OM. The leaders of Olympique de Marseille should soon announce the extension of the lease of Bamba Dieng.
OM Mercato: The extension of Bamba Dieng is clarified
Failing to attract a new forward during this summer transfer window to compensate the departure of Dario Benedetto, OM had to adapt at the beginning of the season. Coach Jorge Sampaoli lined up Dimitri Payet in fake 9 and was able to rely on his young striker, Bamba Dieng.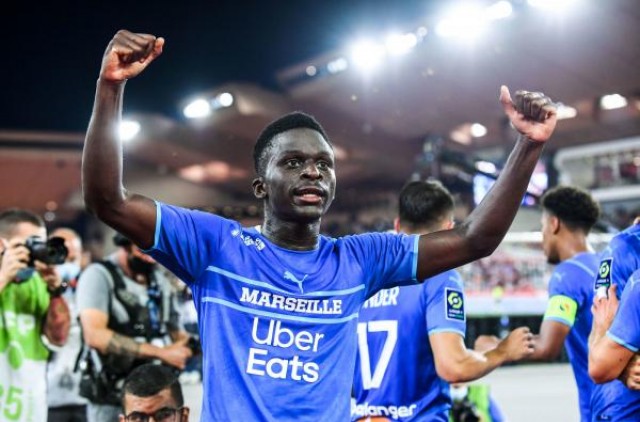 Taking advantage of the absence of recruits in his position, the Senegalese striker made a sensational start to the season under the colors of Olympique de Marseille. He scored three goals in total against AS Monaco and Stade Rennais and is now considered Marseille's providential man this season. On the strength of his performances, the Marseille managers would like to extend his contract with a nice pay upgrade to the key. This extension does not displease the young player.
Close agreement Longoria and Bamba Dieng
Regarding the idea of seeing him extend his lease, discussions have already begun between the two parties, as recently confirmed by his agent Bocar Seck. "We have already had several meetings ( … ) It could extend by one or two years according to modalities that are currently under negotiation ", explained his representative. Only the entourage would be intransigent in the negotiations.
RMC reveals that the 21-year-old currently receives a monthly salary of around € 4,000 and now wants to multiply his emoluments by 10 to reach € 40,000 per month. These wage demands do not really shock the president of Marseille, Pablo Longoria. With the blazing start of the season Bamba Dieng, major European clubs begin to look at the young Marseillais. In order to avoid a possible departure of his young crack, the president of OM thinks about offering him a contract close to his financial requirements. A happy ending in this case should therefore take place in the coming days.