News
London, Prague, Cologne… Many demonstrations against the war in Ukraine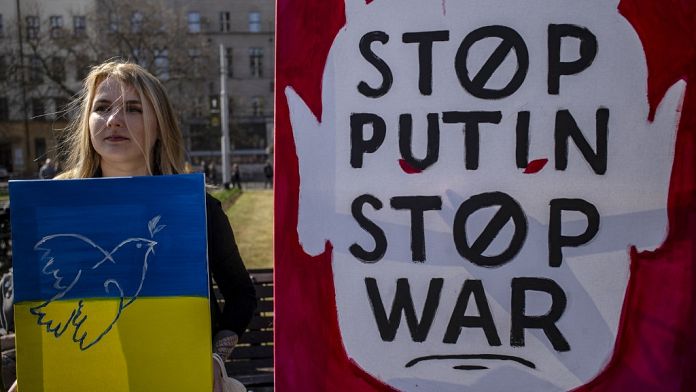 Another day of mobilization against the war in Ukraine. Rallies were organized in many cities in Europe to denounce the military offensive launched by Russia.
LONDON
A large demonstration of support for Ukraine was organized this Saturday in the British capital, London.
Demonstrators demanded an end to the war started by Russia.
Some have also called on the UK government to facilitate the reception of Ukrainian refugees.
Among them, the Mayor of London, Sadiq Khan. He explained "(discuss) regularly with managers in Germany, France, Italy, Spain and Poland. __And when I compare what they do with what we do, well I'm uncomfortable."
COLOGNE
Another pacifist mobilization, in Cologne in Germany.
At the foot of the cathedral, protesters lined up teddy bears, representing all the children killed since the start of the war.
PRAGUE
Finally, in Prague in the Czech Republic, it was not only Czechs who marched, but also Russians installed there.
Their banners carried slogans hostile to the Russian president, calling for "a Russia without Putin".
"The Czech Republic is home to 40,000 Russians and until now these Russians were unknown to the Czechs", told AFP the organizer of the demonstration Anton Litvin.
"We want to show that the Russians who live here are against Putin, against the war, that they support Ukraine", added Mr. Litvine, an artist and activist who has lived in Prague for ten years.
The signs held up by the demonstrators also called the Russians "to speak up and fight the real enemy, not Ukraine", and qualified as "killer"Russian President.
Heading to Wenceslas Square, protesters also called on Vladimir Putin to release political prisoners, including opponent Alexei Navalny, who was sentenced this week to nine years in a harsh-regime colony.