News
Lloyd Austin in Ukraine to "open the doors of NATO"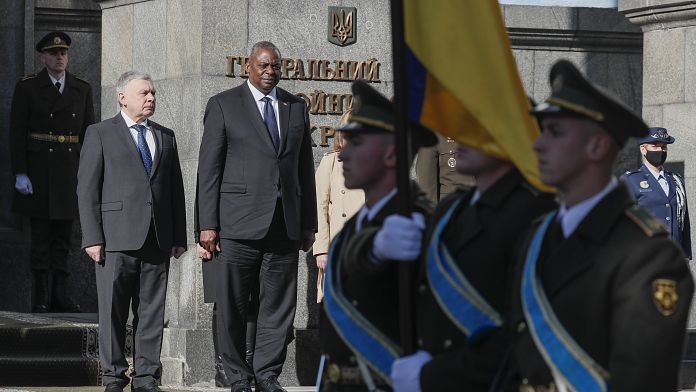 Opening NATO"s doors to Ukraine and Georgia, this is the subject of the visit to these two countries by Lloyd Austin, the US Secretary of State for Defense, because these two nations are at the forefront of Russian aggression, according to the terms chosen by the Pentagon.
But the message, once again, was rather to the attention of Moscow : "US support for Ukraine's sovereignty and territorial integrity is unwavering, said Lloyd Austn in Kiev. We therefore again call on Russia to end its occupation of Crimea, stop perpetuating the war in eastern Ukraine, end its destabilizing activities in the Black Sea and along Ukraine's borders, and continue its cyberattacks and other malicious activities against the United States and its allies and partners".
The conflict between Ukraine and Russia in Donbass has claimed the lives of 13,000 people since 2014, year of annexation of Crimea by Russian troops.
On Monday, in a final gesture of defiance towards the West, Moscow announced the end of its collaboration with NATO.
"The basic conditions for joint work are no longer there", said Sergei Lavrov, the Russian Foreign Minister.
Source link