News
Living the war, without hearing it: the anguish of the deaf of Ukraine, refugees in Romania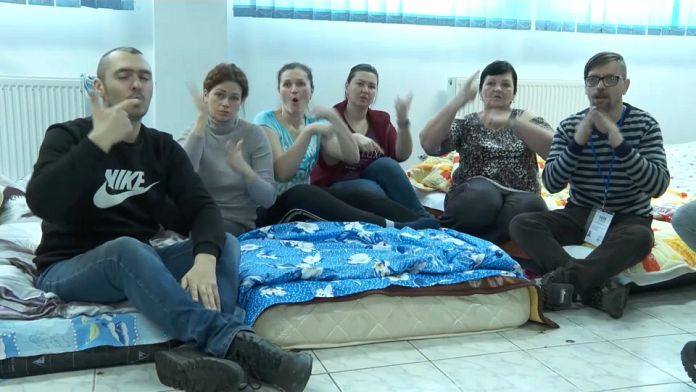 _ "We are thinking about how to make communication easier,_ explains Daniel Hliban, president of the National Association of the Deaf in Botoșani. For example, here in Romania we have A, B, C, D… but in Ukraine, how do we do A, B, C, D?"
In Romania, this center welcomes deaf Ukrainians. For them, the danger arrived without warning, without sirens, without the sound of explosions.
And if sign language may seem universal, communication is not easy between two Cyrillic and Latin alphabets.
The volunteers exchange painfully with a young woman, Tamara: "Do you speak English? It's better if you write your name, isn't it?"
Tamara left Ukraine after the first bombings. At the customs of Siret, she met the volunteers and took refuge in Botosani. She had no idea of ​​the distance to travel to escape the war. She dreams of reaching Prague.
"Most of them don't want to stay near the borders, confirms Daniel Hliban, they feel too close to the conflict zone and they are afraid. We don't know what to feel. But we're not leaving, we're staying here."
The volunteers house 13 deaf refugees, including children. They put them in a register, as they do with all the people who cross their threshold of the home. Day and night, the volunteers found shelter for the refugees: in hotels, in apartments, wherever possible. Nearly a thousand hearing-impaired Ukrainians are supported by the National Association of the Deaf in Romania.
"A ten-day-old baby arrived at the borderexclaims Daniel Hliban. Eleven days, in fact, considering today. And he doesn't even have a birth certificate."
The war has changed the lives of nearly three million disabled people living in Ukraine, according to the UN. And with their signs, and in poignant silence, this is what they tell us:
"Please stop the war." "We want peace." "We want to go home to Ukraine."