News
Libya: chaos still reigns, ten years after the death of Muammar Gaddafi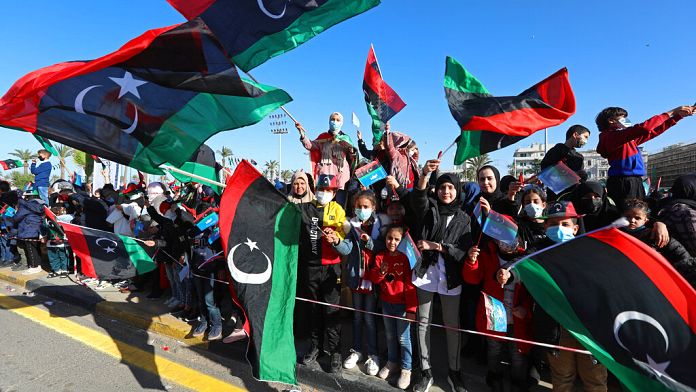 Ten years have passed in Libya since the end of the regime of Muammar Gaddafi. The capital Tripoli seems to have calmed down today".
Internal divisions, economic crisis
Deceptive appearances, while the country is still facing internecine divisions, violence and a serious economic crisis.
Libyans are betting their hope for stability on the December 24 presidential election. In the meantime, they paint a bleak picture of this decade without Gaddafi :
"Since the death of Muammar Gaddafi, Libya has gone through several phases. At first the situation was good, but then it began to get worse little by little. And this is where we are today", deplores this businessman in Tripoli.
"Ten years have passed since Gaddafi's death. We are still in a conflict that is due to the failure to manage the crisis," regrets this Libyan official.
Presidential election as hope
Politically torn between East and West, plagued by rival militias, Libya is banking on the upcoming elections to finally emerge from chaos.
For this analyst, "there is hope that the presidential election on 24 December will lead to a better life, political stability and security, as well as a civil transition to a rule of law."
The death of Muammar Gaddafi on 20 October 2011, after 42 years of authoritarian rule, brought an end to the Libyan revolution launched in the wake of the Arab Spring. A controversial international intervention, launched under the aegis of Nato, had contributed to the fall of the Libyan dictator.
Gaddafi's rule had been marked by a relentless suppression of any protest, but Libyans enjoyed some prosperity during his years in power thanks to a formidable oil windfall.
In the 2000s, GDP per capita was the highest on the continent. The war then changed the game: chronic power cuts, damaged infrastructure, inflation… Libyans have suffered the full throes of instability.
Source link