Soccer
Leonardo drops a relentless truth about Messi !
To everyone's surprise, Lionel Messi left FC Barcelona, at the end of his contract, to commit to Paris Saint-Germain this summer. Leonardo, sporting director of PSG, returned to this totally crazy soap opera.
Lionel Messi had not planned to come to PSG !
If he wanted to leave FC Barcelona in the summer of 2020, it is finally a year later that Lionel Messi left the Catalan club, but this time against his will. Indeed, this summer, the seven-time Ballon d'Or was forced to change his tune after 21 years spent in the Barcelona shirt alone. Yet he had not planned to leave at all. And this is Leonardo, the sports director of the Paris Saint-Germain which confirms this trend in the future of the Pulga before its arrival in the Red and Blue.
"His idea was to stay in Barcelona. I can't hide that we had contact before, but always after January, six months before the end of his contract. We never contacted Messi until January 2021. It was clear that his desire was to stay and maybe finish his career there ", said the sporting director of PSG during an interview with Channel+. The reigning vice-champion of France therefore knew how to jump on this opportunity to achieve one of the biggest blows in the history of football. To the regret of the player himself ?
Messi frustrated for not doing what he wanted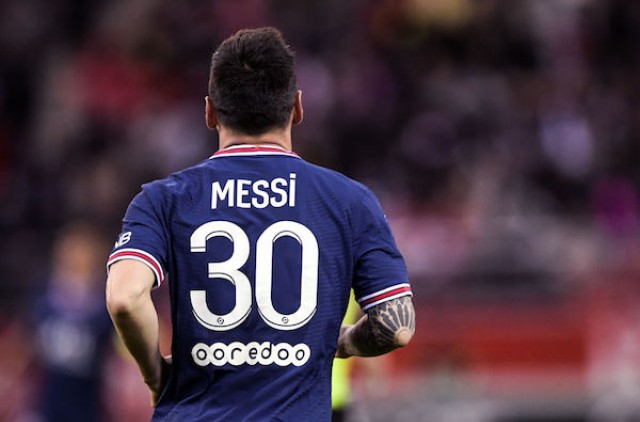 Agree with Joan Laporta to sign a new lease, Lionel Messi was eventually recalibrated for economic problems. The child of Rosario therefore had no choice and committed to Paris Saint-Germain until June 2023 with an additional season as an option. But although he is happy in the French capital, Messi did not really take the turn of events around him well, forcing him to leave FC Barcelona against his will.
"There are details that have not been told and that will be explained in the book, but one of the things that can be explained is that in the interview he gave me in Paris, he told his sons in December that he was staying in Barcelona. During the discussion we had, he also acknowledged that even though Thiago was running and wearing the PSG shirt, he carried all of that in him. He is having a good time and he is excited, but he is frustrated that he did not do what he wanted to do, " explained Guillem Balague, journalist for the BBC and Sport, during an interview with Sphera Sports.