Soccer
Legal trouble for Mohamed Bayo?
Author of a good start to the season on a personal level, Mohamed Bayo is in the cracks of justice. The striker of the Clermont Foot has been taken into custody.
Mohamed Bayo taken into custody
On Saturday, Clermont Foot lost (2-1) to FC Nantes. Mohamed Bayo illustrated himself by allowing the Auvergne club to return to the score against the Canaries. After this setback, the Guinean striker was again talked about Sunday morning. mountain reveals that the player of Clermont is in custody. Involved in an accident without consequence, apart from property damage, the 23-year-old would have run a red light. Identified by the police, he was then caught before being arrested. An alcotest carried out near the accident site, Bayo was tested with 0.88 grams of alcohol in the blood. A rate above the allowed limit. He was taken into custody and is expected to be released shortly with a summons to the public prosecutor's office. In 2019, the Clermontois had already been convicted for driving under narcotics as recalls Football Transfer.
The providential man of Clermont Foot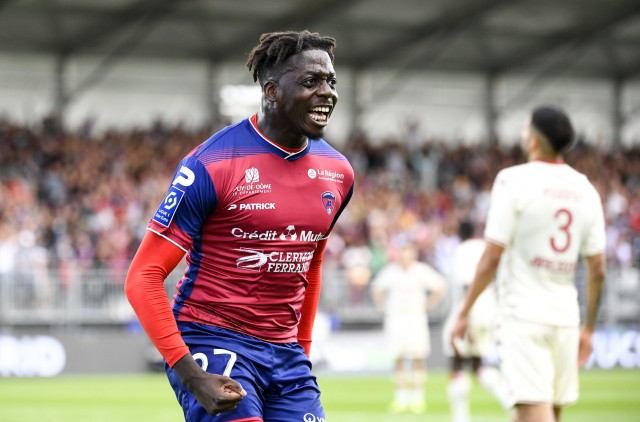 As new legal entanglements loom, Mohamed Bayo is in good shape in this first half of the season. He already has 6 goals and two assists in 10 appearances in Ligue 1 Uber Eats. Last season, the Guinean international (5 caps/ 2 goals) had greatly participated in the rise of Clermont Foot in the elite. He had 22 completions, the highest total of the championship, and delivered 7 offerings. Now remains to be seen if his new troubles will not impact his performances this season.