News
Lebanon: national mourning and calls for "de-escalation" of tensions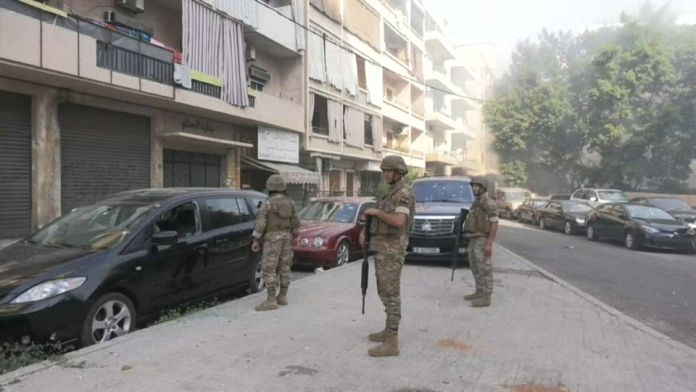 Bullet-riddled walls, shattered windows, the Tayouné area of Beirut experienced scenes of war this Thursday. Six people were killed and about thirty injured in violent clashes on the sidelines of a demonstration organized by the Shiite movements Hezbollah and Amal"s. The latter demonstrated to demand the replacement of the judge in charge of the investigation into the explosion at the port of the Lebanese capital.
Heavy firefights terrorized residents for several hours. The army was deployed and calm returned in the late afternoon. The government has declared a national day of mourning this Friday.
President Michel Aoun assured that he would shed light on this violence, the circumstances of which remain confused. "I will ensure that the investigation reaches the truth so that those responsible are held accountable, as must be the case with any judicial investigation, including the investigation into the crime of the Beirut port explosion, which was and remains a priority of my work and commitment to the Lebanese and the international community", he said.
The United States called for a "de-escalation of tensions", as well as the UN Secretary-General through his spokesman. "The Special Coordinator for Lebanon, Joanna Wronecka, also reacted, she condemned the use of armed violence outside the authority of the state and stressed the need to exercise restraint, maintain calm and ensure the protection of civilians", said Stéphane Dujarric.
This new eruption of violence comes at a time when Lebanon is plunged into multiple political, economic and social crises.
Source link