News
Leaving Ukraine, mission impossible for transgender women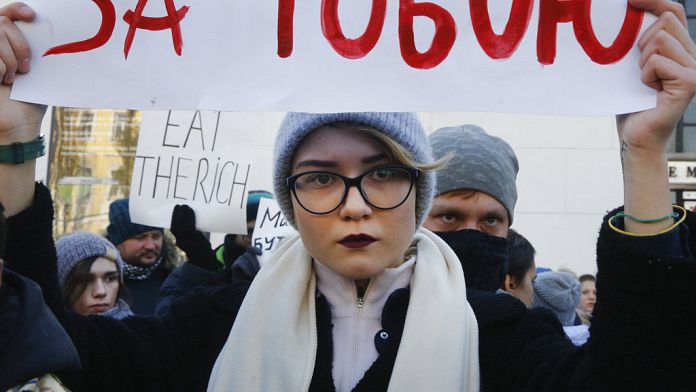 Joanne is Ukrainian and transgender. She left her country to take shelter in Poland. This neighboring country, she almost did not join it. Because the identity papers of trans women still often indicate a male sex. However, Ukraine is at war and men aged 18 to 60 are not allowed to leave, they must stay to fight.
Joanne had been able to at least update her birth certificate, but "I had a problem", she says, "because I was told that a birth certificate was not enough to cross the border. I needed ID and I don't have one. I was afraid that they wouldn't let me pass".
Joanne eventually made it, but many others in the transgender community weren't so lucky.
"You must be in possession of all the necessary documents. In this case, it's great, but otherwise, it's not good at all", adds Joanna.
The LGBT movement has grown in the past two years in Ukraine, but trans people still face many obstacles.
Changing civil status, for example, is a real obstacle course which notably involves outpatient psychiatric assessments; a long and painful process that involves many trans women continuing to live with identity papers indicating the male gender. And in times of war, the situation is even worse than usual.
"It's very difficult for the LGBT community. She already felt marginalized and discriminated against before the war and many people say that now when they try to cross the border, the police make the decision whether or not to let them through based on the gender mark in their passport. .. We see this as another example of legal transphobia", Explain Igor Medvidof the HPLGBT association.
According to transgender associations, some people without up-to-date identity papers were able to leave in the first days of the war, but since then crossing the border has become almost impossible. However, there is no question of giving up.
"There are two transgender organizations in Ukraine and both advise not to lose identity papers and not to use illegal methods, such as bribes, etc. Because there is a very high chance of getting caught and ending up in jail. It only makes the situation worse", says Anastasiia Yeva Domani, CEO of the NGO Cohort.
Instead, people are recommended to move to western Ukraine to wait out the fighting.
In a Ukraine on fire, where shops and especially pharmacies are closed, it is also difficult for transgender people to obtain essential hormone replacement treatments. Anastasiia's NGO, for example, acts as a supplier for trans people who stay in Ukraine.
Other activists are calling for the opening of a humanitarian corridor to help members of the trans community leave the country.