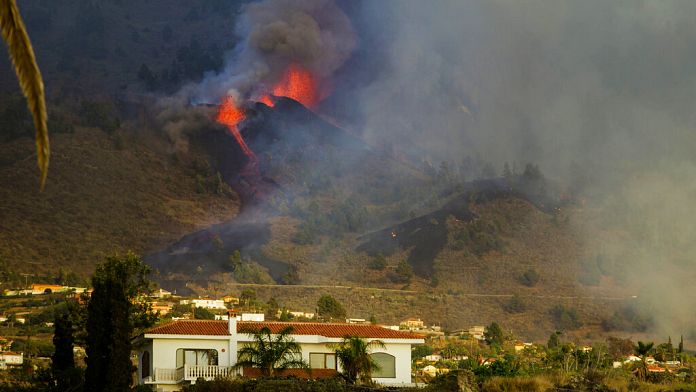 It"s an unforgettable sight for tourists, even if they were evacuated. The eruption yesterday of a volcano on the Spanish island of La Palma is observed with attention by specialists, by the authorities who have displaced 5000 people. No casualties but a dozen houses damaged in this sparsely populated area of the island. The Cumbre Vieja volcano had been under high surveillance for a week due to intense seismic activity. The Spanish Prime Minister visited the Canary Islands :
"Everything is going according to plan and therefore the most important thing is to guarantee the safety of the citizens of La Palma who could be affected by the eruption," said Pedro Sánchez, the Spanish Prime Minister.
What is worrying is the advance of lava flows. They are expected to make their way to the sea through now evacuated inhabited and wooded areas, raising fears of fires starting.
The last eruption on the island of La Palma took place 50 years ago, in 1971.