News
Latvia reconfigures itself in the face of a skyrocketing rate of contamination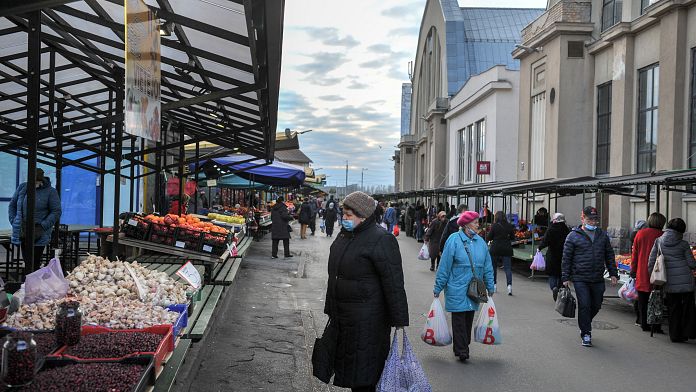 Latvia confined itself again on Thursday for a whole month, closing non-essential shops, cinemas, theatres and hairdressers, in a bid to overcome the world"s worst rate of Covid infections.
Latvia experienced 1,406 infections per 100,000 population in the past 14 days, the highest per capita rate in the world, as of October 20, according to an AFP calculation.
Its Baltic neighbours, Lithuania and Estonia, followed closely, with 1,221 and 1,126 cases respectively.
Only about half of the Latvian population is fully vaccinated – one of the lowest in the European Union, just ahead of Bulgaria, Romania and Croatia where these rates are even lower.
"I apologize to those who have already been vaccinated, but the restrictions will apply to everyone," Prime Minister Krisjanis Karins told reporters when the new measures were approved Monday, following a 10 a.m. cabinet meeting.
"There are still too many unvaccinated people who are infected with Covid and dying in hospital," he added.
The lockdown is scheduled to last until November 15 and will include a curfew between 20 and 5 a.m., as well as a takeaway policy at restaurants.
Most people will have to work remotely. Schools will also switch to distance learning, with the exception of children in kindergarten and the first three years of primary school.
Hospitals in this country of 1.9 million people have stopped treating people with cancer and other diseases, focusing only on those who are sick with Covid and require intensive care.
Earlier this month, Latvia declared a three-month state of emergency to strengthen the wearing of masks and vaccinations. A few days later, Latvian President Egils Levits was diagnosed positive, although he was fully vaccinated.
Also this month, a scientific advisory group for the fight against Covid said it was stopping working with the government because its advice over the summer had been ignored.
"There must be a demand from the government for academic expertise, but our current experience shows that there is no demand from the cabinet," the scientists said in a statement.
Source link