News
La Palma eruption: 3,500 residents confined after lava destroys cement plant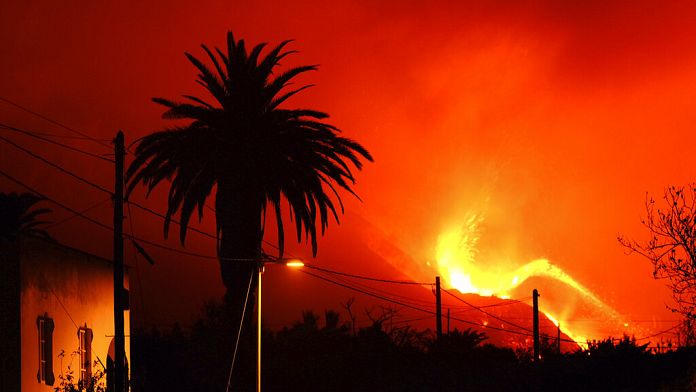 Lava flows from the Cumbre Vieja volcano continue their uninterrupted progression on the island of La Palma, devastating homes and crops". The eruption, which worsened dramatically last weekend, has entered its fourth week.
And this Monday, lava started a fire in an industrial park: a cement factory area went into combustion. As a result, the authorities had to order 3,500 residents to confine themselves because of the potentially toxic gases released from the fire.
The eruption has already devastated 620 homes on the island. With fear in his stomach, 70-year-old Isaac watches the advance of one of the lava flows. He spent the night awake. Can't sleep when part of your life is about to be buried :
"The house is only 100 meters from the lava flow, and on this side I am 500 meters".
The Spanish army also monitors the flow of lava.
Volcanologists claim that the behavior of the volcano and the strong seismic activity, with tremors that reached a magnitude of 4.3 on the Richter scale, indicate that the eruption is fueled by different pockets of magma growing upward.
Source link