News
La Francophonie will have its home in Bucharest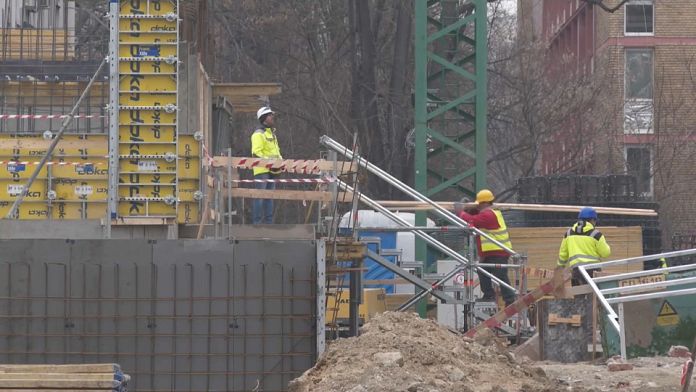 A new Maison de la Francophonie will open its doors in 2023, in Bucharest, Romania. It will be the second of its kind after that of Paris.
The project materialized with the laying of the first stone of a gigantic building in the presence of Romanian President Klaus Iohannis, ambassadors and representatives of Francophone organizations in Bucharest.
The Maison de la Francophonie in Bucharest will welcome students and researchers from the French-speaking world. The initiative of this regional center falls within the framework of cultural policies, to promote, through education, tolerance, solidarity and dialogue between cultures.
Klaus IohannisPresident of Romania: "__The building you are building in this place is proof that the values ​​of the Francophonie are for us, the Romanians, not only a precious heritage, but also a resource that stimulates new energies".
Mihnea Costoiurector of the Polytechnic University of Bucharest: "It is very important for us and for the École Polytechnique, for the University, for higher education in general to support the arrival of French-speaking students in Romania, it is a potential, an extraordinarily large pool".
Arthur MattliSwiss Ambassador in Bucharest: "In the current context, there are in the neighboring country, there are universities which are bombed, destroyed and here, in Romania, we are building. We are building a house of the Francophonie, which is a house of peace, a house for dialogue, a house also for solidarity".
Laurence AuerFrench Ambassador to Romania: "It's a very important sign for all of Europe, because Romania, we know, is a French-speaking country, (…) but what we know less is that it welcomes students from world, many students from Africa, the Maghreb, and we are very proud of this house because it is the second in the world".
Youssef Zouhairstudent from Morocco: "__This is an initiative that will allow French-speaking students to find refuge more quickly in countries like Romania and I take the example of my country where we do not know that Romania is a French-speaking country".
The future Maison de la Francophonie will have 334 rooms to accommodate students. The building will be located on the campus of the Polytechnic University of Bucharest, which is also the investor in the project. The total cost of the project is estimated at 5.6 million euros.
Romania was declared a "flagship state" of the Francophonie in Eastern and Central Europe by the International Organization of La Francophonie (OIF) in 2006. It is the only country whose language is of Latin origin in the region. Nearly 4.5 million Romanians (out of 21 million) are French-speaking, according to figures from the OIF.