Soccer
Kylian Mbappé already sees himself at Real Madrid !
Kylian Mbappé's decision definitely seems to be taken. Free on June 30, the PSG striker would already see himself at the Real Madrid next season.
Transfer window PSG: Kylian Mbappé has again recalibrated Qatar
Qatar does not intend to let slip so easily Kylian Mbappé. Arrived in August 2017 from AS Monaco against a staggering check of 180 million euros, the child of Bondy plays his last contractual season under the Parisian jersey. But this Tuesday, the Spanish press announces that between Mbappé and the Paris Saint-Germain, it's well and truly over. A few hours before a crucial match against Manchester City, the Madrid daily AS reveals that the Parisian striker has made it clear to his management that he will not extend his contract.
To join the deed to the word, he even rejected a new offer of Nasser Al-Khelaifi including a salary of 45 million euros annually. According to the Spanish publication, things are very clear in the young man's mind : he wants to join Real Madrid next summer.
Real Madrid awaits Kylian Mbappé next summer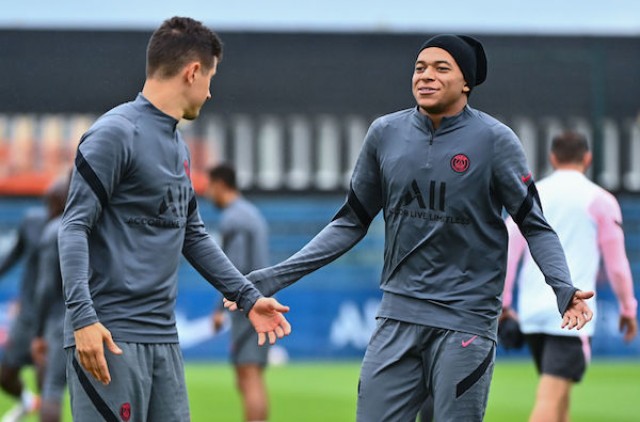 The Madrid journalist explains that his reproaches to Neymar, the criticism of the fans and especially the French media, convinced Kylian Mbappé that its history with the Ligue 1 championship has come to an end. All this atmosphere brings him closer to Real Madrid. AS title in its Front page of the day : "Mbappé sees himself in Madrid. » Mauricio Pochettino's protégé did not see himself doing one more season in Ligue 1. Especially since the president of the Merengues, Florentino Pérez, made a promise to the socios. "For him, it's not about money. He wants to be the headliner of the team and Madrid offers him this opportunity, " assures the sports media. PSG and Qatar are therefore warned.
The legendary clashes of French football