News
Kyiv warns Italy of the risk of "hunger migrants", deprived of Ukrainian wheat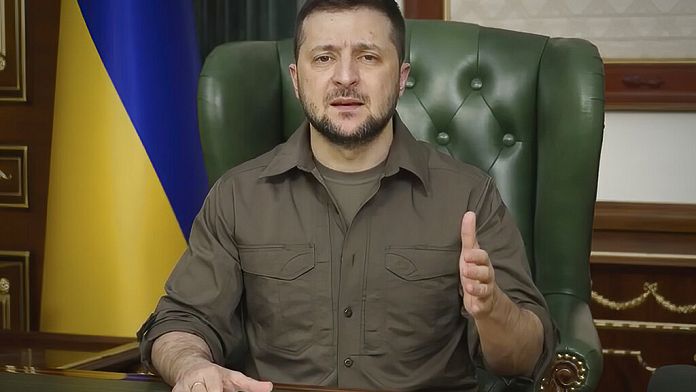 Ukrainian President Volodymyr Zelensky is continuing his tireless tour of Western parliaments by videoconference. This Tuesday, it is to the Italian deputies that he addressed himself. He demanded more sanctions, and asked Italy "not to be the place" which welcomes Russian oligarchs "on vacation".
"This is the war that Russia has been preparing for a long time," Ukrainian President Volodymyr Zelensky said. The one that one person has been preparing for decades. Obtaining a lot of money from oil and gas exports, and transferring this money to prepare for war, and not only against Ukraine. Its target is Europe. Ukraine is the gateway to Europe for Russian troops. they want to break through but barbarism must not pass".
The Ukrainian president also warned Italy, already under pressure, against the massive arrival of migrants, driven by famine. Ukraine is the breadbasket of Europe, usually delivering many commodities to countries around the Mediterranean, some of which are beginning to feel the lack of wheat or oil.
The Ukrainian president will intervene this Wednesday afternoon live by video in front of French deputies and senators.