News
kyiv region "liberated": corpses discovered in the middle of the street in Boutcha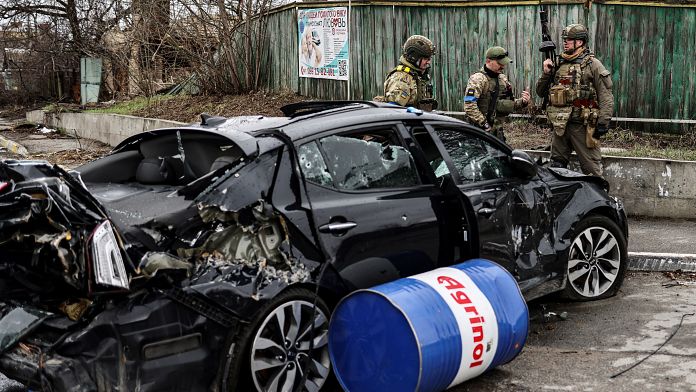 The army has regained control of the entire kyiv region, according to the Ukrainian deputy defense minister. For more than a month, these suburban towns have been the scene of fierce fighting. Battles that prevented forces from Moscow from encircling kyiv.
In Boutcha, a bloodbath
At least 20 bodies, civilians with crossed hands found lying in the streets scattered over several hundred meters. The Russian army seemed to be retreating on several fronts, but according to President Volodomyr Zelensy, the war was entering a critical phase. Russian troops retreat from the north to attack southern cities. Explosions were heard in Odessa this morning.
"The global security architecture failed. Peace for us will not be the result of any decision by the enemy somewhere in Moscow. We must not harbor vain hopes that they will simply leave our land. We can only fight for peace. We can get it in fierce battles and simultaneously in negotiations, and simultaneously in vigorous daily work.", says President Zelensky.
At least 13 Russian armored vehicles around the village of Dmytrivka, five kilometers southwest of the kyiv suburb of Irpin, have been destroyed and left behind, but fighting continues. A series of explosions ravaged the town of Enerhodar, near the Zaporizhia nuclear power plant. The plant, which generates more than a fifth of Ukraine's electricity, is one of the largest nuclear facilities in Europe.