News
Kyiv bombed in full visit of the UN Secretary General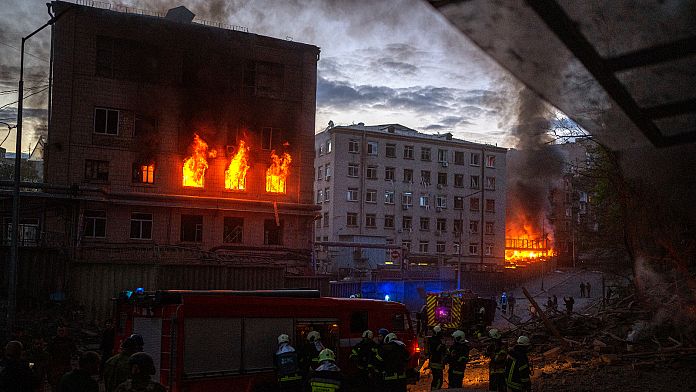 Kyiv was the target of russian strikes Thursday evening, for the first time in a fortnight. The attacks come as the Bulgarian Prime Minister and the UN Secretary General are in the Ukrainian capital. The UN said thatAntonio Guterres was shocked but safe.
After speaking with Vladimir Poutine in Moscow, he had met Volodymyr Zelensky earlier today in an attempt to move forward on the issue of the evacuation of civilians from Mariupol:"During my visit to Moscow, President Putin agreed in principle to the involvement of the United Nations and the International Committee of the Red Cross in the evacuation of civilians from the Azovstal factory in Mariupol. Today, President Zelensky and I are addressing this issue. And as we speak, intense discussions are taking place to move this proposal forward and make it a reality."
"Ukraine is ready for immediate negotiations on the evacuation of those stranded in Azovstal, as well as to ensure the implementation of any agreement, for his part declared the Ukrainian president. We also hope that Russia will adopt a human attitude towards these people. We hope that this part of the Secretary-General's mission will be effective. We stand ready to support these efforts."
Since the start of the Russian invasion of Ukraine, some residents of Mariupol have already managed to reach the city of Zaporizhia. Here, everyone is preparing to welcome new refugees if the negotiations are successful.