News
Kosovo: border clashes between Kosovo police and Serb civilians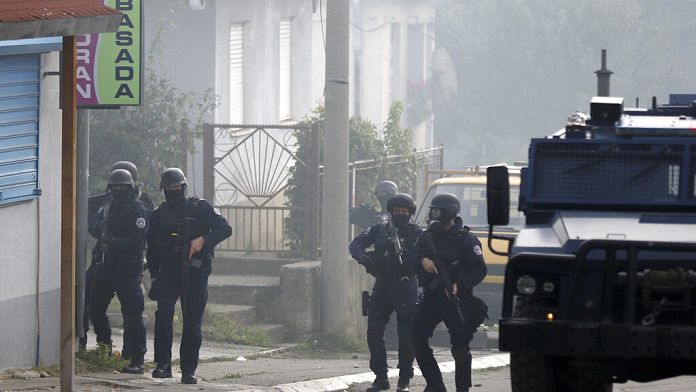 A climate of tension reigned on Wednesday in northern Kosovo, especially in Mitrovica, where clashes between Serb civilians and Kosovo police forces.
A police operation against Serbian smuggling
At the origin of this violence, a police operation targeting smuggled goods from Serbia. Local authorities reported several injuries on each side, including a Serb civilian who was shot.
Kosovo police have announced the arrest of eight people and the seizure of property worth hundreds of thousands of euros that entered Kosovo illegally without payment of taxes.
EU calls for "immediate end to violence"
The incidents come two weeks after an EU-brokered deal between Serbia and Kosovo to end a flare-up of border tensions.
European diplomatic chief Josep Borrell called for an "immediate" end to the violence through his chief diplomat, stressing that "unilateral and uncoordinated actions that endanger stability are unacceptable."
A steady climate of tension at the border
These clashes follow tensions caused by Kosovo's decision to ban Serbian license plates on its territory, citing a measure of "reciprocity", as vehicles registered "Republic of Kosovo" –unrecognized by Belgrade — have been forced for years to take temporary Serbian license plates to enter Serbia.
Pristina and Belgrade return the ball
Denouncing the "crazy politics of Pristina", Serbian Prime Minister Ana Brnabic "called on the international community, Nato and Kfor to respond urgently".
Kosovo Prime Minister Albin Kurti said on Facebook that police operations were only aimed at crime, denouncing "some Serbian media that protect crime, corruption and smuggling and want to politicize and ethnicize them".
Serbia has never accepted the independence declared in 2008 by its former province, which is recognized by most Western countries, and its relations with Kosovo, which is overwhelmingly Albanian, remain complicated.
Source link