A few days after his stinging defeat against Atlético de Madrid, the Barca lives a difficult past, marked by sporting and economic setbacks. The club blaugrana could however soon act the arrival of a legend, enough to restore the smile to the supporters.
Barça Transfer Window : Laporta meets Xavi again!
You would have to go back a long time to see a Barca so agonizing. The FC Barcelona comes out of two heavy defeats, including one in the Champions League against Benfica (3-0), placing them last in Group E, with 0 points. A worrying situation, which prompted the president of the club Joan Laporta, to be convened an emergency meeting after the meeting, in order to make a radical decision for the future of his coach Ronald Koeman.
If we know the relationship tense between the two men, Barcelona is still waiting for the right time to oust Koeman because his sacking would cost Barça a certain amount (we are talking about an amount close to 12 million euros). Joan Laporta has in fact, recently indicated in the press, that he will keep the Dutchman after the truce, despite big rumors of departure in case of counterperformance against Atlético Madrid.
However, the Catalan president would have in the utmost discretion made contact with a club legend this week, Xavi Hernández, in order to anticipate a close departure of the former Oranjes defender at the helm of Barça. If the name of Xavi came up regularly in recent weeks, alongside those of Roberto Martinez or even Andrea Pirlo, the file remained on stand-by, and for good reason, Koeman's situation was still not clarified in Barcelona. According to the latest trends in Spain, the former star midfielder of Barça would be the preferred option to succeed the Dutchman.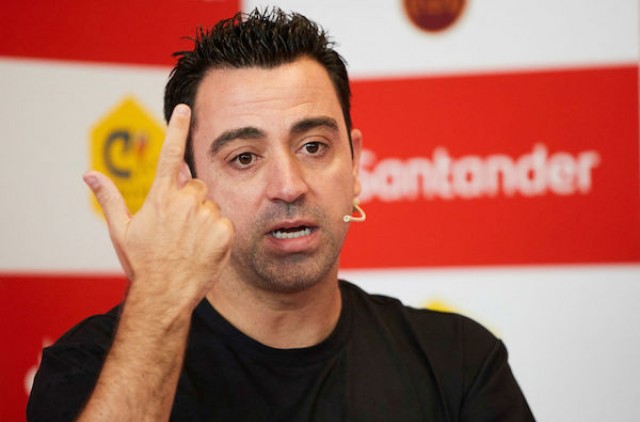 The emergence of many players trained at La Masia, such as Pedri, Fati or Gavi, would have motivated Laporta to choose a child of the club to take the reins of the squad. The Catalan president called the current coach of Al Sadd SC, for "recover a relationship, which has always been excellent, but which had cooled in recent months", underlines the Mundo Deportivo. Everything is only a matter of time so to see Xavi landing at the head of the blaugrana stable.