News
Kiev is ready for battle, and Ukrainian soldiers loyal to their homeland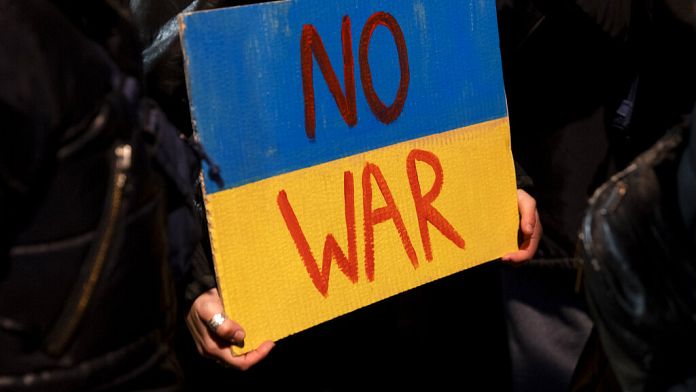 Kyiv under attack. Ukrainian soldiers take position to defend the capital, in preparation for the arrival of Russian assault units. They are not ready to turn against their president, as Vladimir Putin asked them a little earlier:
"Once again I appeal to the servicemen of the Armed Forces of Ukraine, declared the Russian president. Don't let neo-Nazis and Ukrainian ultranationalists use your children, your wives and the elderly as human shields! Take power, it seems that we will more easily agree, than with this gang of drug addicts and neo-Nazis, who settled in Kiev and took the whole Ukrainian people hostage."
Volodymyr Zelensky, the former comic actor turned president is now a warlord, still in Kiev with his team:
"Good evening everyone! The faction leader is here, the head of the president's office is here, Prime Minister Shmygal is here, Podolyak is here, launched in a video shot in an unknown location in the capital the Ukrainian president. The President is here. We are all here, our soldiers are here, the citizens are here. We are all here, defending our independence, ourcountry, and it will continue. Glory to those who defend us, glory to those who defend us!"
Despite the resistance of the Ukrainian soldiers, the Russian army attacks from several sides. In the south, Mariupol on the Sea of ​​Azov is attacked from the sea. And in Kiev, the Russian army is in the Obolon district. Not far from the city center.
Russian troops are putting pressure on Kharkiv, the industrial city in the east, close to the Russian border. 500 km from Kiev, civilians are also the target of bombardments in the country's second city.