Soccer
Khazri, a big danger at €0 for the Greens
If the ACE Saint-Étienne grinds black at the start of the season, Wahbi Khazri is one of the few satisfactions of the Greens. Only, a threat looms for the future of the Tunisian striker at the ASSE.
Wahbi Khazri above the melee at the ASSE
A time among the undesirables of Claude Puel, Wahbi Khazri regained his status at AS Saint-Étienne. The versatile striker had already been one of the major players in maintaining the ASSE last season. An exercise during which he scored 7 goals in 22 league appearances. Remaining in the Forez, the Tunisian still wears the Greens despite their disappointing start to the season. The number 10 Stéphanois is already at 6 achievements in 11 days of Ligue 1. While the Ligerian club, last in the championship, left to play the maintenance, thefuture of Khazri could be written far from the Etrat.
Towards a departure from Khazri from Saint-Étienne?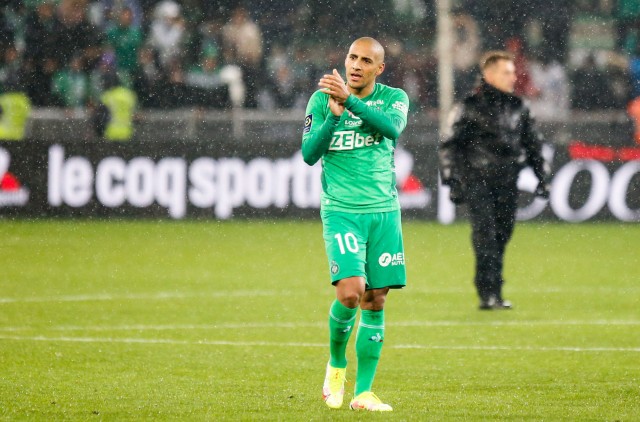 Despite his prowess on the field, Wahbi Khazri's contractual situation has not changed at theAS Saint-Étienne. His contract with ASSE expires next June and for the moment there is no indication that the former Bordeaux will fill. Like other managers before him, the Tunisian international could therefore leave the Greens for free at the end of the season. If he continues to string together performances, he should end up hitting the eye of a club more upscale than Saintly. While waiting to see more clearly about his future, his goal is probably to avoid a relegation of Saint-Étienne in Ligue 2. This mission seems badly embarked as Claude Puel's troops are still chasing their first victory of the season.