News
Kharkiv hit in the heart by a rocket, a huge Russian convoy rolls on Kiev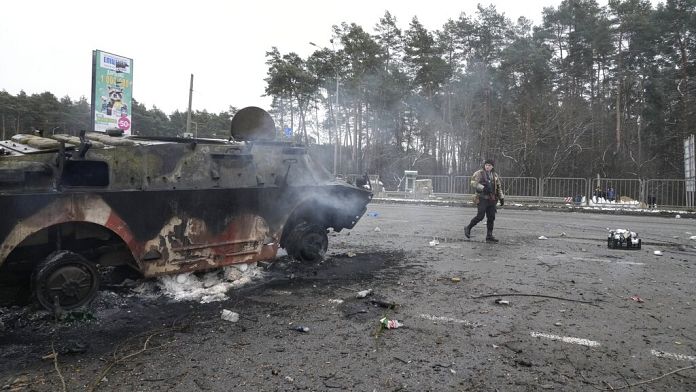 Russia does not bend in the face of international sanctions, it will continue its offensive in Ukraine, to achieve its objectives, the "demilitarization" and the "denazification" of Ukraine, says its Minister of Defense. And this morning, it bombed Kharkiv, the country's second city, triggering reactions from Westerners who denounce possible war crimes. The bombardment would have killed 10 people according to the emergency services. NGOs refer to the use of cluster bombs which have affected civilians in Ukraine.
The country is attacked from all sides, many areas near the border are under Russian control. The Russian army is at the gates of the city of Kherson, where 300,000 people live in the south of the country.
Kiev is threatened by a much larger Russian military convoy than initially thought. Satellite images show it stretches for 65 kilometres. On satellite images, it was 25 kilometers from the city center.
"Russian forces brutally fired rockets into Kharkiv today. Clearly a war crime. Peaceful town. Peaceful residential areas. No military installations"said the Ukrainian president.
In Chernihiv, a city in northern Ukraine, the inhabitants discover the destruction caused by the Russian army. The number of victims in the territory has climbed to 350.
In Berdyansk, in the south by the Black Sea, residents are resisting as best they can: shouting that "Berdyansk is Ukraine" to the Russian troops who control the area.