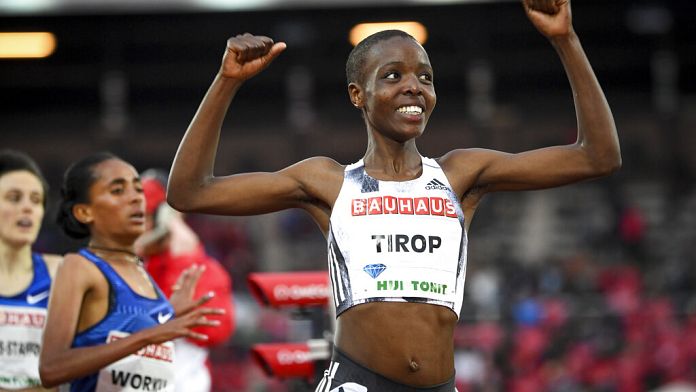 Rising star of Kenyan athletics, Agnes Tirop has been stabbed to death. She was 25 years old and had just broken the 10 km world record a month ago. She was a two-time world medalist in the 10,000m and 4th in the Tokyo OLYMPICS in the 5,000m. She was found dead at her home in Iten, Kenya's famous training centre.
"We are moving forward in the search for the killer", Tom Makori, police commander of Keiyo North district, where Iten is located, told AFP on Thursday.
The day before, Mr. Makori had claimed that Agnes Tirop's husband Emmanuel Rotich was the prime suspect. "He made a call to Tirop's parents to tell them that he had done something wrong. So we think he knows what happened", he explained.
"The sooner we will reveal the circumstances that led to the murder of the girl, the better it will be for all of us," the policeman estimated on Thursday.
The brutal death of Tirop was the front page of many media Friday in Kenya, struck by emotion and amazement. "The murder of a champion" headlined The Daily Nation, "the life of an athlete cruelly shattered" The Star claimed.
Agnes Tirop's death comes days after another long-distance runner, Hosea Mwok Macharinyang, died from what Kenyan athletics officials described as a suicide.