News
Kazakhstan: President appoints Alikhan Smailov as new Prime Minister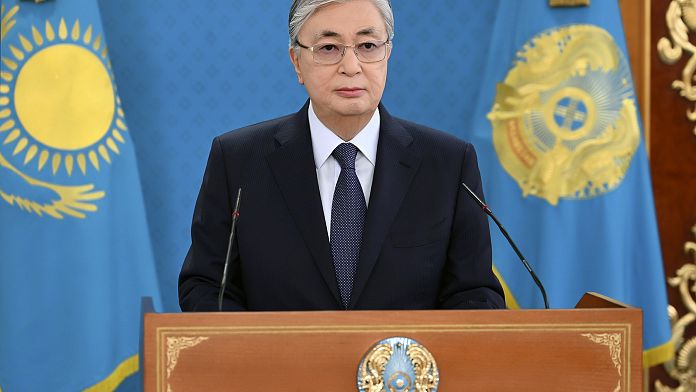 The President of Kazakhstan appointed Alikhan Smailov as new Prime Minister this Tuesday.
His appointment, which comes after several days of deadly riots, was immediately approved by the lower house of Parliament during a session broadcast live on television.
49-year-old Alikhan Smailov was previously Deputy Prime Minister of the previous government.
The day before, the President of Kazakhstan assured that his country had defeated a "coup attempt" of "terrorists" foreigners, promising the departure soon of the Russian troops called to the rescue.
Life was gradually resuming in Almaty, the largest city in this Central Asian country where the disturbances were the most serious.
Authorities have intermittently reconnected the internet and gradually restored public transport, but the charred facades of public buildings and the wrecks of burnt vehicles still bear witness to the clashes.
During a videoconference, Kazakh President Kassym-Jomart Tokayev took stock of events in front of his Russian counterpart Vladimir Poutine and other allies who have deployed more than 2,000 troops in the former Soviet republic.
Both he and the master of the Kremlin promised a withdrawal of these forces once their mission was accomplished, while asserting that the bloody events had been orchestrated from abroad, rejecting the idea of ​​a social protest movement having degenerated in the face of the he extent of misery and repression in this authoritarian, ex-Soviet Central Asian country.
For the Kazakh president, "groups of armed combatants" have used the angry outburst over rising fuel prices to take action.
"Their goal became clear: to undermine the constitutional order, destroy the institutions of governance and seize power. It was an attempted coup.", he argued.
The human toll of the unrest, the worst that this former Soviet republic has known since independence in 1991, remains unknown. The mass arrests, they continued Monday with nearly 8,000 arrests across the country, according to the Interior Ministry.