News
Kazakhstan: bloody crackdown on riots in Almaty, Russia sends troops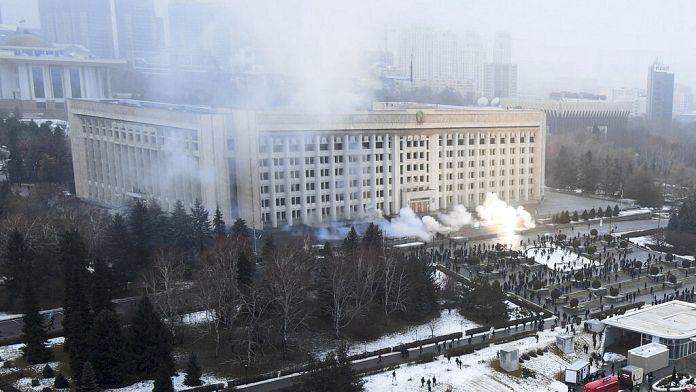 A bloody crackdown responds to violent riots in Kazakhstan. The unrest is unprecedented in this strategic country in Central Asia.
The movement of anger triggered by the rise in gas prices began last Sunday in the provinces before spreading to the economic capital of the country Almaty. The police opened fire on the protesters. This Thursday afternoon, gunshots rang out in the town hall area.
The previous night, police said, dozens of protesters were killed as they attempted to seize administrative buildings and police stations in the country's main city.
On social networks, impressive images of burnt buildings and scenes of looting circulate. The airport was also briefly overrun.
Faced with the chaos, the Kazakh president declared a state of emergency and instituted a nighttime curfew. The government has also announced the cap on the sale price of fuels for six months.
He also called for help from his Russian neighbor. Moscow and its Collective Security Treaty Organization allies sent a peacekeeping force. The first soldiers left on Thursday.