Priority of Peter Bosz during the last summer transfer window, André Onana was expected at Olympique Lyonnais. Remained at Ajax Amsterdam, the Cameroonian goalkeeper returned to the interest of OL this summer. Lyon can even still hope to recruit the former of La Masia.
André Onana confirms for Lyon
After Julian Pollersbeck last summer, Anthony Lopes could have seen another competitor land in the last transfer window. New coach of theOlympique Lyonnais, Peter Bosz was pushing for the transfer of a new goalkeeper. Old acquaintance of the Dutch technician, Andrew Onana was on the OL short-list. But in the end, the 25-year-old goalkeeper did not leave Ajax Amsterdam where his contract expires next summer. In an interview at De Telegraaf, the Cameroonian came back on Lyonnais interest and indicated that another Ligue 1 club was also after him.
"I could have gone to Olympique Lyonnais. I had many discussions with Peter Bosz and, for me, it is an honor that such a club wanted to engage me. Unfortunately, we were ultimately unable to reach an agreement. Ditto for OGC Nice ", confided the international goalkeeper. Which took the opportunity to shed light on its future.
Inter, Onana's big focus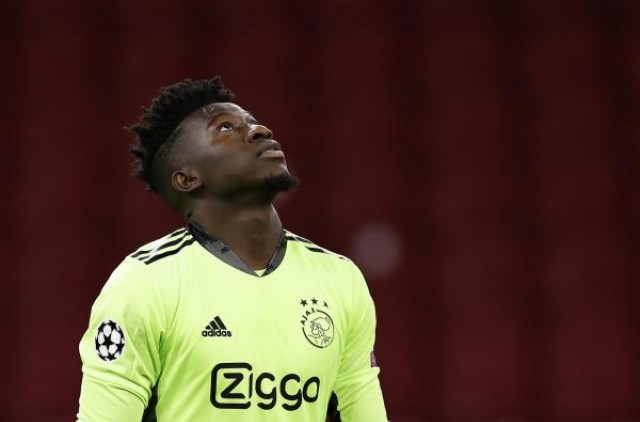 At the end of his contract at Ajax Amsterdam, André Onana is announcedInter Milan. The Italian press even assured in recent days that the goalkeeper would be close to an agreement with the Nerazzurri to ensure the succession of Samir Handanovic (37 years old). "Wrong", according to the native of Nkol-Ngok. If he confirms being courted from all sides, he denies having any agreement with a suitor. "There are 15 clubs that want to recruit me for free in the summer of 2022. The rumors that I already have an agreement with another club are not true, " assured the Cameroonian. As if to say that Olympique Lyonnais can always try his luck, this time without paying anything in transfer fee.