News
Judicial reform in Bulgaria: the objective is to be able to investigate the general prosecutor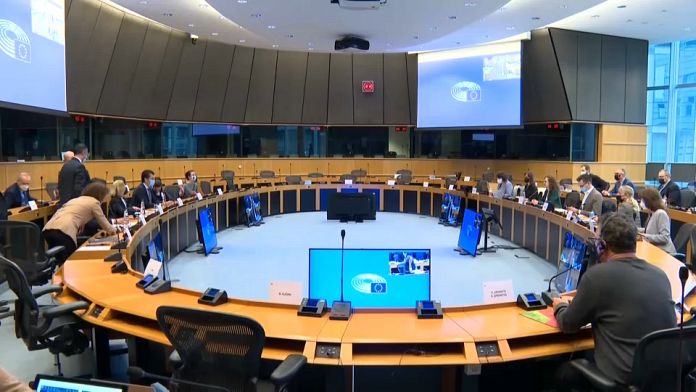 In Bulgaria, the new government is tackling the thorny issue of judicial reform.
After a hearing with MEPs in Brussels on Thursday, Bulgarian Prime Minister Kiril Petkov said his government would set up "a new judicial mechanism" to investigate the prosecutor general, if he is suspected of having committed a misdemeanor or a crime.
However, the Bulgarian government faces a major obstacle: the ruling party does not have the majority necessary to modify the constitution, and it cannot replace either the Superior Judicial Council or the Attorney General.
In Bulgaria, there is no law which provides for a control mechanism of the Prosecutor General.
For its reform, the government will therefore have to seek the support of the opposition, but for Bulgarian political scientists this option seems unlikely.
Attorney General Concerns
The Prosecutor General of Bulgaria, Ivan Geshev, was also present in Brussels to answer questions from MEPs on the rule of law. He expressed concern about how the government intends to implement the reform.
"The lack of liability of the Prosecutor General is a legislative problem. MEPs do not follow the recommendations of the Venice Commission or the Council of Europe. Finally, according to a decision of the Bulgarian Constitutional Court, all prosecutors can be investigated, said Prosecutor General Ivan Geshev.
What does the judicial reform provide?
Natalia Kiselova, professor of constitutional law, explains the reform project in more detail to Euronews: "The magistrate will be determined at random and his mission will be to investigate against the attorney general, gathering the necessary evidence to support the charge."
For Natalia Kiselova, choosing a judicial reform, instead of a constitutional revision, is more judicious. This reform would give the Superior Judicial Council the power to appoint a magistrate to investigate the Attorney General. However, the question is who will be able to initiate such a procedure?
"In my view, there should be more options for filing complaints against the Attorney General. The goal is to have a mechanism that actually works, not something fictitious." says the constitutional law expert.
The Ministry of Justice must now submit a bill to parliament. Unlike a constitutional reform, a simple majority is sufficient to pass the law.