News
Joe Biden Tells Poles NATO's Article 5 Mutual Defense Is 'Sacred'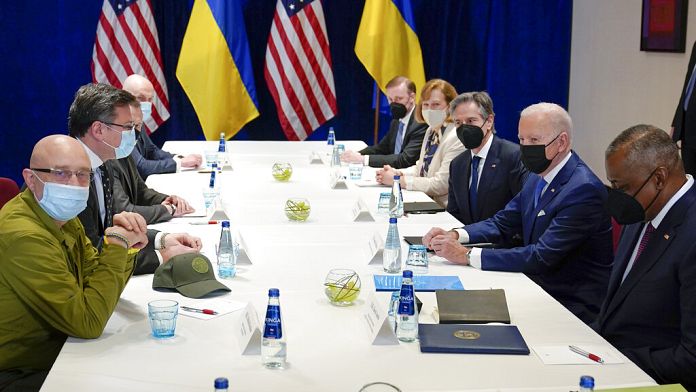 During his trip to Poland, the American president wanted to reassure his European ally, "your freedom is also ours" he chanted in front of his counterpart Andrzej Duda. With the Russian offensive in Ukraine, Poland fears the imperial ambitions of its neighbor.
Joe Biden reaffirmed that he takes a great deal of importance to Article 5 of NATO which states that if a member country of the organization is attacked, the other members must intervene. "The United States, and my colleagues on this side of the table have heard me say it many times: we regard Article 5 as a sacred commitment – a sacred commitment, which concerns every member of NATO ".
The day after the Russians' announcement to concentrate their military operations on eastern Ukraine and the "liberation of Donbass", the American head of state indicated that he was not certain of the change in strategy of the Kremlin. A comment made shortly after a meeting with Ukrainian ministers about the new sanctions decided on Thursday in Brussels. "__It is very important not only to impose sanctions, but also to prevent Russia from circumventing them" stressed Ukrainian Foreign Minister Dmytro Kuleba.
At last, during a visit to Ukrainian refugees in the Polish capital, the American president called Vladimir Putin a "butcher". Poland is very affected by the war, according to the UN, of the 3.7 million refugees who have left the country, more than 2 million are on its soil.