[ad_1]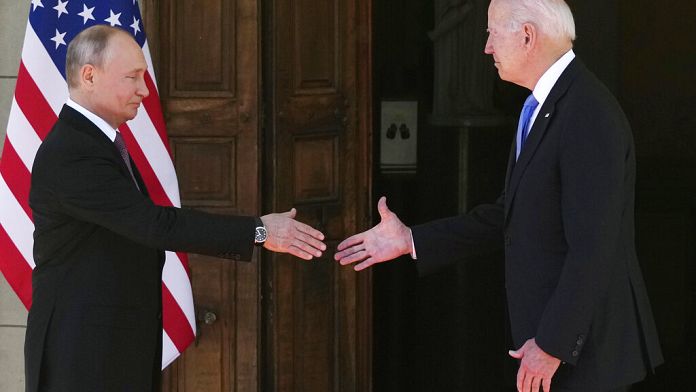 Avoiding escalation between NATO, Ukraine and Russia is what is at stake in the videoconference interview scheduled for today between Joe Biden and Vladimir Poutin. According to what is known, the American president should try to dissuade his Russian counterpart from invading Ukraine.
US intelligence officials say Russia has massed around 70,000 troops near its border with Ukraine and that the Kremlin has started planning for a possible invasion early next year.
Is Russia really ready to intervene militarily in Ukraine, as during the war in 2014 which led to the annexation of Crimea, or does it want to send a message? The insight from Robert Burns, Associated Press journalist-analyst:
So President Putin responded to Western complaints about Russian troop movements near Ukraine. Putin said, 'Well, what I want is guarantees, a kind of legal assurance that the 'NATO and its member countries, like the United States, are not going to continue to move east, to the Russian borders, and put their troops in Ukraine or elsewhere along the Russian periphery.' "
Moscow therefore wants a guarantee that Ukraine will not join NATO. However, neither Kiev nor Washington want to make such a commitment even if, in fact, the procedure for Ukraine's accession to the Western military alliance, although open, seems frozen.
Last night, Washington, on the other hand, has already made it known that if Moscow were to take action, the United States would respond.
They would respond "favorably" to a demand for an increased military presence from their NATO allies in Eastern Europe. And then they would support the Ukrainian army more. They also brandished the threat of heavy economic sanctions.
And the leaders of France, Germany, Italy and the United Kingdom, have also all said they are determined that "the sovereignty" of Ukraine "is respected".
Meanwhile, in Ukraine, President Volodymyr Zelensky has appeared alongside his army on the eastern front in Donbass, near Donetsk, which has been in the throes of fighting with Russian separatists since 2014.
It had just commemorated 30 years since the creation of the Ukrainian army after the explosion of the Soviet Union and the country's independence in 1991.
[ad_2]

Source link