News
Joe Biden calls Vladimir Putin a 'dictator'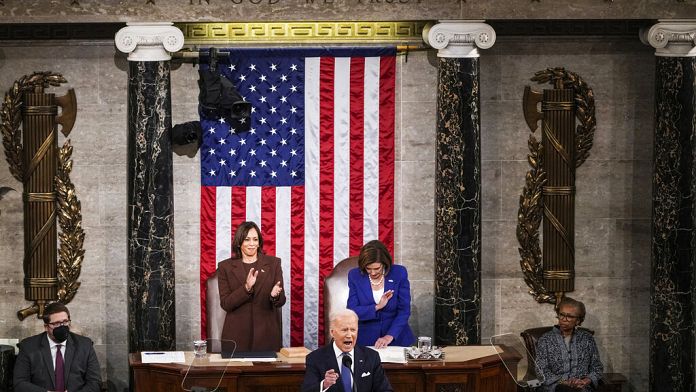 It is a speech traditionally planned to allow the American president to present his program for the coming year. But Joe Biden made it a whole different matter, facing the war in Eastern Europe, the Democratic leader gave a committed and offensive speech, calling his Russian counterpart a "dictator" and extolling the unity of the West. .
Surrounded by flags in the colors of her country and facing the ovation of Congress, the Ukrainian ambassador to the United States could not contain her emotion. Echoing the vibrant statements made in the European Parliament earlier in the day, the leader wanted to underline the unity of the West.
Joe Biden announced a new set of measures to sanction Russia for its invasion of Ukraine on Thursday February 24.
After this long stint on Ukraine, Joe Biden still wanted to reassure his population about his domestic policy and give a boost to his popularity, which is hovering around 40%. He also spoke about emerging from the pandemic, inflation, and said more cars and semiconductors will be made in the United States.
Important words as the midterm elections take place this year in November.