News
Joe Biden and Xi Jinping stick to their guns on Ukraine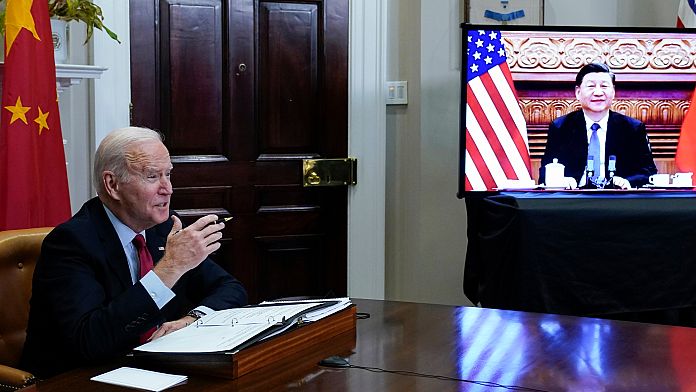 Two hours is the duration of the interview which took place this Friday by videoconference between Joe Biden and Xi Jinping. Not enough to reconcile the positions of the American president and that of his Chinese counterpart on the burning subject of the invasion of Russia in Ukraine.
Key figures in a war on the other side of the world, President Joe Biden and Chinese President Xi Jinping spoke for nearly two hours on Friday, with the White House seeking to dissuade Beijing from providing military or economic aid to the invasion of Ukraine by Russia.
China's Foreign Ministry was the first to release an account of the video chat, lamenting that "conflict and confrontation" don't be "in nobody's interest" without blaming Russia.
Planning for the leaders' talk had been underway since Joe Biden and Xi Ping held a virtual summit in November, but differences between Washington and Beijing over Russian President Vladimir Putin's continuation of his three-week war on the Ukraine were to be at the center of the call.
On Friday, China also sought to highlight its calls for negotiations and its humanitarian aid donations, while accusing the United States of provoking Russia and fueling the conflict by sending weapons to Ukraine. Xi also renewed China's criticism of sanctions imposed on Russia following the invasion, according to Chinese state media. As in the past, Xi Jinping did not use the terms war or invasion to describe Russia's actions.
"As leaders of major countries, we must consider properly addressing issues of global hotspots, and more importantly, global stability and the production and lives of billions of people," he reportedly said.
Earlier this week, the United States informed its Asian and European allies that American intelligence had determined that China had communicated to Russia that it was ready to provide military support for the campaign in Ukraine and financial support to help it avoid the impact of harsh Western sanctions.