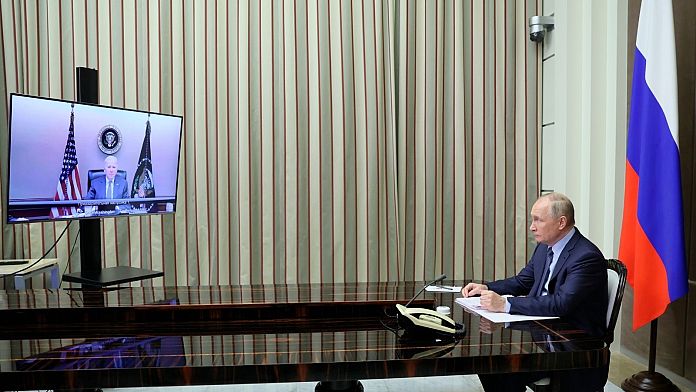 Ukraine at the center of the two-hour discussion between Presidents Joe Biden and Vladimir Putin, but without concrete results.
Along the Ukraine, Moscow has massed tens of thousands of troops and tanks, raising fears of an impending invasion. If this happens, Washington promises economic sanctions much heavier than those imposed on Russia since 2014, in particular against the project of the "Nord Stream 2" gas pipeline, by which Russia, very dependent on its hydrocarbon sales, wants to double its deliveries of natural gas to Germany.
"President Biden has been direct and blunt with President Putin, as it always isUS national security adviser Jake Sullivan said after the meeting. He reiterated America's support for Ukraine's sovereignty and territorial integrity. He told President Putin directly that if Russia invades Ukraine again, the United States and our European allies will respond with strong economic measures. "
Russia fears NATO on its border
Russia's response is a statement from the Kremlin, which expresses its fear of NATO expanding into Ukraine: "The Alliance is dangerously trying to conquer Ukrainian territory and is strengthening its military potential at our Russian borders."
Russia demands reliable and legally fixed guarantees that exclude NATO's eastward expansion.
Joe Biden is due to call on Thursday Ukrainian President Volodymyr Zelensky, who has reason to feel threatened: Much of the recent Russian military build-up is in Crimea, which Russia annexed to Ukraine in 2014.