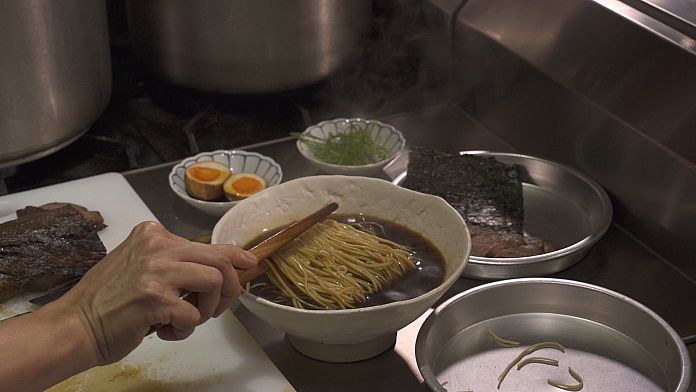 Creating the perfect bowl of ramen can, for many, be like art. The best cooks spend years trying to perfect a single dish. Chef Neha Mishra hones her skills while fascinating Dubai's food scene with her interpretation of traditional Japanese noodle soup.
Cooking and Neha Mishra, who previously worked in advertising, this is first of all a love story. Her passion for the culinary world grew at the same rate as the popular craze for her cooking. This is how Neha Mishra opened her own restaurant, the "Kinoya". This is a casual place where people gather, usually after work, to relax, drink and eat Japanese. In Japan, this style of restaurant is called an izakaya.
When asked how to cook ramen at home, Ms. Mishra is critical. According to her, "Probably the most common mistake people make when making ramen is not paying enough attention to the preparation of noodles or broth".
So, if you want to create your own tasty ramen, here is a recipe for beef shoyu noodles that you can take inspiration from.
Ingredients
● 225 grams of shoulder steak
● 3 tablespoons Haku Shoyu (black garlic Shoyu), separated
● 1 tablespoon toasted sesame oil
● 4 spoons of unsalted chicken broth
● 100 grams of whole shiitake mushrooms, separate stems and caps
● A 200 gram piece of ginger cut in half
● 150 grams of crushed lemongrass
● 2 cloves crushed garlic
● 2 tablespoons rapeseed oil
● 225 grams of Brussels sprouts cut in half.
● 1 ½ tbsp miso paste (full-bodied and aged)
● 2 packs Koyu ramen noodles + seasoning bags
● 1 tablespoon rice vinegar
● ¼ green onion, thinly sliced
Preparation
-Mix the steak, 1 tablespoon of shoyu and toasted sesame oil in an airtight bag emptied of all its air. Gently knead to make sure the steak is covered with the mixture. Place everything in the refrigerator and marinate for at least 2 hours and up to 12 hours.
– Combine broth, 1 cup water, shiitake mushroom stalks, ginger, lemongrass and garlic in a large saucepan. Bring to a boil and cook for 15 minutes. Do not boil. Store on low heat and keep warm.
– Meanwhile, heat a cast iron skillet over medium-high heat until very hot. Add the oil, then the steak and sear for 4 minutes until the meat turns brown.
– Turn the steak over and add the Brussels sprouts to the pan evenly around the meat.
– Cook steak for another 4 minutes (just cooked); remove from heat and let stand.
– Thinly slice the shiitake hats and add them to the pan with the Brussels sprouts.
– Cook for 5 minutes until mushrooms and Brussels sprouts are golden and softened.
– Transfer to a bowl and set aside.
– Remove the stems of the shiitake mushrooms, ginger, lemongrass and garlic from the broth using a spoon with holes in it and discard everything.
– Place the miso paste in a small bowl and add ¼ of the hot broth; mix and set aside.
– Bring the rest of the stock to a boil, add the noodles and cook for 4 minutes.
– Divide the noodles between two bowls, reserving the broth in the pot.
– Stir the miso mixture into the pan and return to the heat. Bring to a boil and cook for 2 minutes.
– While the broth is heating, cut the steak into slices and place them on the noodles.
– Add the Brussels sprouts and shiitakes.
-Remove the broth from the heat and stir in the rice vinegar and the remaining 2 tablespoons of shoyu.
– Pour over bowls and sprinkle with green onions.
Finally, enjoy.