News
Japan: Sunao Tsuboi, hibakusha, is dead at 96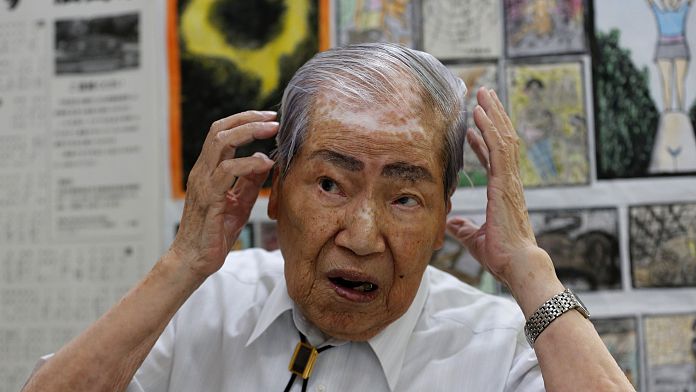 In Japan, Sunao Tsuboi, a hibakusha, that is, a survivor of the atomic bombings of Hiroshima and Nagasaki, died last Sunday at the age of 96. The Japanese media announced this only today.
Sunao Tsuboi campaigned against nuclear weapons all his life, leading the national organization of atomic bomb and hydrogen bomb survivors for more than 20 years. He met Barack Obama during his visit to Hiroshima in 2016.
On August 6, 1945, Sunao Tsuboi, then 20, was on his way to his engineering school in Hiroshima when the first atomic bomb in history, dropped by the Americans, exploded. Burned all over his body, he then developed cancer and other diseases, eventually being swept away by anemia.
The atomic bomb in Hiroshima killed 140,000 people between August and the end of 1945, and the one dropped in Nagasaki on August 9, 1945, killed 74,000 people over the same period. Japan had surrendered on August 15, 1945, thus ending World War II.
At the end of March 2021, 127,755 hibakusha officially recognized by the Japanese state were still alive, with an average age of 84 years.
Source link