News
'It's time to end this senseless war,' says UN chief Antonio Guterres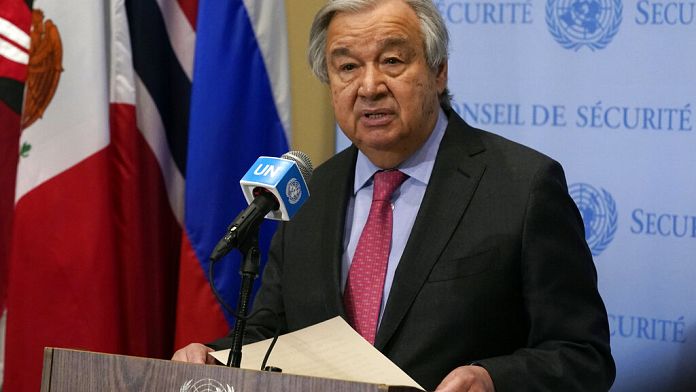 Almost a month after the start of the war in Ukraine, the international community continues its efforts in the hope of obtaining a ceasefire.
Human losses and considerable damage
This conflict has already caused considerable human losses and catastrophic damage in urban areas.
For UN Secretary General Antonio Guterres, this war started by Vladimir Putin makes no sense:
"The continuation of this war is morally unacceptable, politically indefensible and militarily senseless. What I said from this rostrum almost a month ago is even more evident today. By any measure, it is time to stop the fighting and give peace a chance. It's time to end this senseless war."
EU considers full embargo on Russian oil
While the Europeans are preparing to take new sanctions against Moscow, the hypothesis of a total embargo on Russian oil, unthinkable not long ago, is now on the table, even if the question still divides the Member States.
The French group TotalEnergies announced on Tuesday that it would end the purchase of oil and petroleum products from Russia until the end of the year.
European Parliament President Roberta Metsola reiterated Europe's position on energy ties with Moscow: "Our position has been very clear from the beginning: we must become completely independent from Russia, that must be our ultimate goal. We buy our energy from our friends and not from our enemies. And, indirectly, we finance this war every day."
The ambiguous role of Turkey
Unlike the Europeans, Turkey did not join the sanctions against Moscow, while calling the invasion of Russian troops into Ukraine unacceptable.
In this conflict, Ankara is above all a mediator, a position welcomed by Mark Rutte, the Dutch Prime Minister visiting Turkey:
"We would of course be very much in favor of Turkey implementing the sanctions against Russia. But I think we should also welcome the fact that Ankara is today playing its role as a diplomatic leader in trying to end the conflict."