News
It's Friday: several climate protests in Europe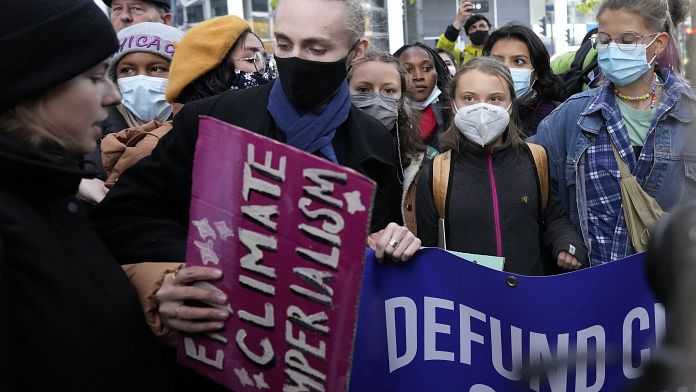 Several climate protests this Friday in Europe… And in the middle of one of them"s, Greta Thunberg, voice of this young ecologist generation. She came outside the headquarters of Standard Chartered Bank in London, ahead of the climate conference, COP26, to demand that the global financial system stops investing in fossil fuel use.
In Brussels, a group of activists brought to the center of the financial district a car wreck found after the great floods this year, warning here too of the consequences of investing in fossil fuels on financial markets.
Frank Vanaerschot, spokesperson for FairFin : "This is a car that comes from the Wallonia region where this summer there were these floods that are caused by climate change. We are here before the National bank, which is a member of the ECB. Why? Because the ECB, which flooded the economy and financial system with trillions of euros to stabilize the system, ignored climate change. It has given money to fossil fuel companies and other polluting industries and as such continues to fuel the climate crisis."
Same fight for the protesters who found themselves in Paris in front of the Stock Exchange… In their crosshairs, Total, recently pinned for downplaying climate risk for years related to the exploitation of hydrocarbons.
Source link