News
Italy to return fragment of Parthenon frieze to Greece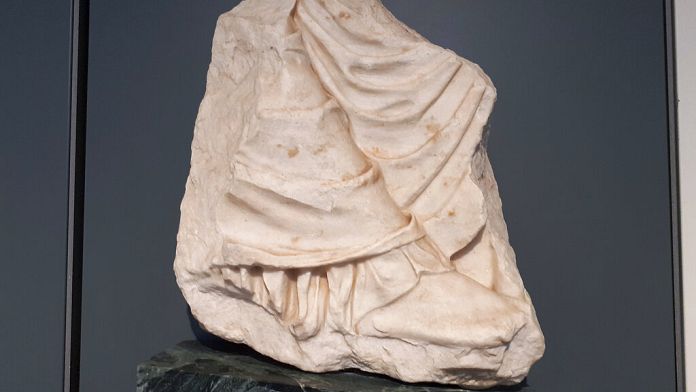 A fragment of the Parthenon of Athens will be returned to Greece.
It is currently in an archaeological museum in Sicily (Italy).
A marble piece, representing the foot of a Greek goddess, currently on display at the Regional Archaeological Museum of Palermo in Italy. And she will soon be returning to Greece, in accordance with an agreement that has just been concluded.
An agreement between the managers of this Sicilian museum and those of the Parthenon museum in Athens. Because this piece of marble happens to be a fragment of the famous Parthenon of Athens.
It will initially be loaned for four years. But it may turn into final restitution.
"This is an important event for us, explains Caterina Greco, director of the Archaeological Museum A. Salinas. This will make it possible to further link two ancient and prestigious museums of the Mediterranean: the Salinas museum, which is the oldest in Sicily, and the Acropolis museum of Athens, which is no longer presented: it is the one of the most famous in the world."
This marble piece is part of the famous Parthenon frieze, a temple built in the 5th century BC to honor the Greek deities.
This fragment arrived in Palermo in the 19th century, through an English consul stationed in Sicily.
For the Italian authorities, it is normal to return these fragments to their original owner, as claimed by the Greek leaders.
Many fragments of the Parthenon frieze are in the British Museum in London.
But the officials of this British museum have been dragging their feet for decades, refusing to accede to the recurring requests of the Parthenon museum.