News
Italy: neo-fascists against health pass sow chaos in Rome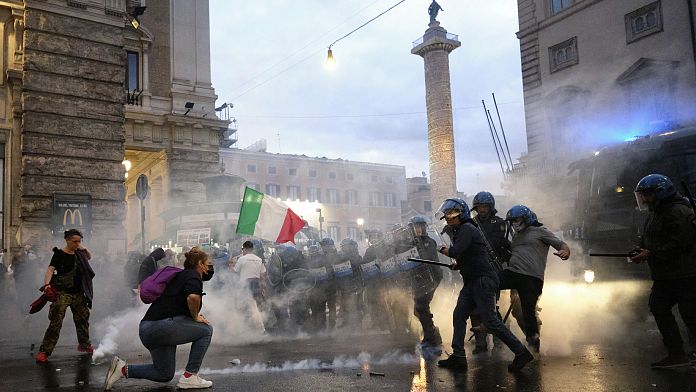 Italy in shock after Saturday night"s rampage at the headquarters of the Italian Confederation of Labor in Rome.
Hundreds of members of a small ultra-right group, Forza Nuova, clashed Saturday night with police during a protest against anti-COVID measures. In particular, the headquarters of the CGIL, the country's main trade union confederation, was devastated. Police used water cannons and tear gas to disperse the protesters.
Twelve people were arrested including the leaders of the party. Created in the late 90s, this neo-fascist movement never received more than 0.5% of the vote in the various elections. Its members are accused of stoking tensions and violence.
Now many political voices, on the center and left, are calling for its dissolution. Calls have been made for a large anti-fascist demonstration next Saturday.
Source link