News
Italy drops the mask: easing of sanitary measures this Sunday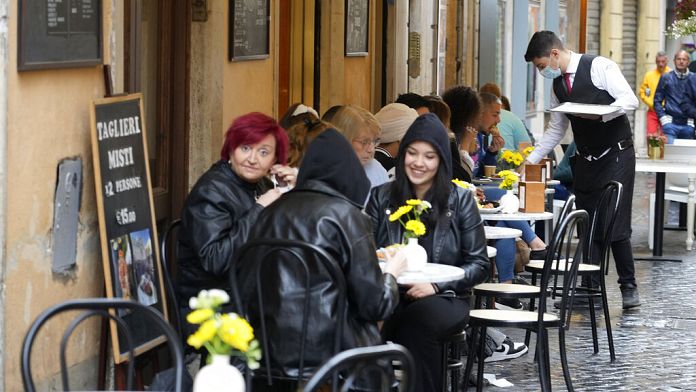 For the first time in two years, Italians can go and enjoy an espresso in their cafe, without having to wear a mask.
The Italian government this Sunday eased part of the health restrictions linked to the Covid-19 pandemic: the mask is no longer compulsory in supermarkets, bars, restaurants, shops and in most workplaces. A measure long awaited by the Italians: "It was necessary! We've waited over two years, and maybe that means we're getting out of this situation", believes Claudio Civitelli, a resident of Rome. "It's much better", for his part, says Andrea Bichler, an Italian tourist from Trentino Alto Adige Bichler. "Let's say it's a return to life, a free life".
The government has also removed the requirement to present a "green pass" proving vaccination, recent recovery from COVID-19 or a negative test, to enter most places open to the public. International tourists are also no longer required to complete the EU Passenger Locator Form, a complicated online form required when checking in at the airport.
The virus still in circulation
Even though restrictions are dwindling, Italian public health officials are urging caution and stressing that the pandemic is not over yet. Italy is reporting 699 cases per 100,000 people and recording more than 100 deaths a day, with the total number of confirmed deaths standing at 163,500. But hospital capacity remains stable and below critical.
With the virus still circulating, "we must continue the vaccination campaign, including boosters, and maintain a behavior inspired by caution: wearing masks indoors or in crowded places or wherever there is a risk of contagion", said Dr. Giovanni Rezza, head of prevention at the Ministry of Health.
The mask therefore remains compulsory until at least June 15 in several places: public transport, cinemas, concert and sports halls, and hospitals. It also remains taxed at school, until the summer holidays.