News
Italy: clashes between police and anti-pass in Trieste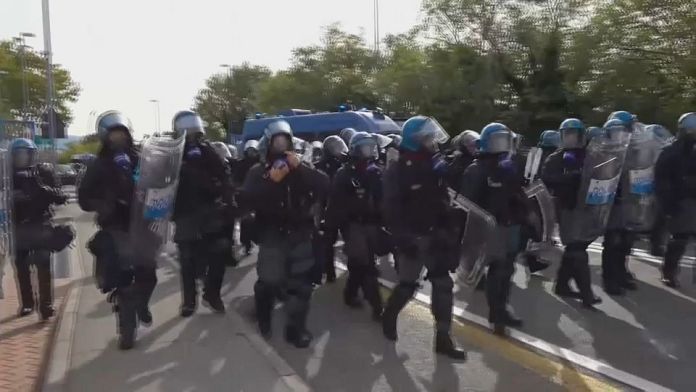 Police on Monday used water cannons and tear gas in Trieste, a port in northeastern Italy, against people "s protesters protesting against the sanitary pass, mandatory at all workplaces since Friday.
Dozens of riot police clashed with hundreds of protesters, including dockworker who had begun to block one of the entrances to the port as early as Friday, the day of the entry into force of the sanitary pass at the workplace.
"Freedom, freedom", protesters chanted. Others shouted: "We are not violent, lower your shields!"The police managed to clear the entrance to the port after several hours, relegating the protesters to a nearby parking lot.
The dockers had called Friday to strike, despite having the opportunity to do tests for free, and their movement had attracted participants from other cities. More than 6,500 people had taken part in the demonstration at the peak of the mobilization.
The health pass, which proves that its holder is vaccinated, recently cured of Covid or has been tested negatively, is became mandatory in all workplaces Friday throughout Italy.This new regulation caused protests in the country, but most of them remained of limited scale and did not lead to disorder.
Even if more than 85% of Italians more than 12 years have received at least one dose of vaccine, making them eligible for the pass, there are an estimated three million unvaccinated workers.
Source link