Soccer
It doesn't smell good for Saint-Étienne before Monaco !
Claude Puel and ASSE will challenge AS Monaco at the Stade Louis II on Wednesday at 19 hours for the account of the seventh day of Ligue 1. And this meeting could further plunge the ACE Saint-Étienne into the rough.
The ASSE will face a Monaco in great shape
The move of AS Saint-Étienne to the Stade Louis II, Wednesday night on behalf of the 7th day of Ligue 1, could aggravate the situation of the Greens. After a timid start to the season, AS Monaco found colors Thursday in the European Cup against Sturm Graz (1-0) and Sunday in Nice during the Azure derby (2-2). At the end of the meeting, Niko Kovac projected himself on the shock of the 7th day Ligue 1 against ASSE.
"To score two goals in Nice, which had not taken one until then, is a small satisfaction. Wissam Ben Yedder started and scored, Myron Boadu made a good entrance. Overall, I am happy with their performances. Saint-Étienne will arrive soon. We're progressing little by little. I think we are on the right track, " said the ASM coach. AS Saint-Étienne should therefore face a Monaco that is growing in power. But that's not all for Claude Puel and his men.
The ASSE without the Magic Fans in Monaco on Wednesday night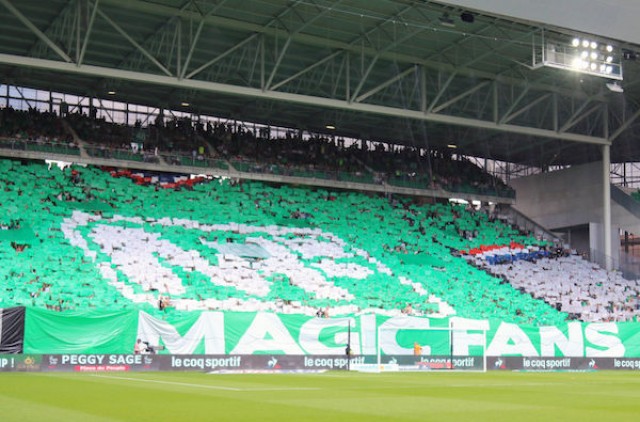 The Ultras boarders of the kop Nord have announced that they will not accompany theAS Saint-Étienne in Monaco " because of excessive restrictions that go against (our) mentality and that we cannot accept. "Indeed, to access the visitor park, fans from Saint-Etienne will have to present their health pass and an identity document to the security of the stadium, but also to the police.
The Magic Fans also evoke " a total blur regarding the distancing and the wearing of the mandatory mask in the grandstand. "All these reasons pushed the irreducible Stéphanois, "reluctantly", to "boycott" the match of the 7th day of Ligue 1 " for which accessing the stadium is akin to a real obstacle course. »