News
Israel: Five dead after a shooting in the suburbs of Tel Aviv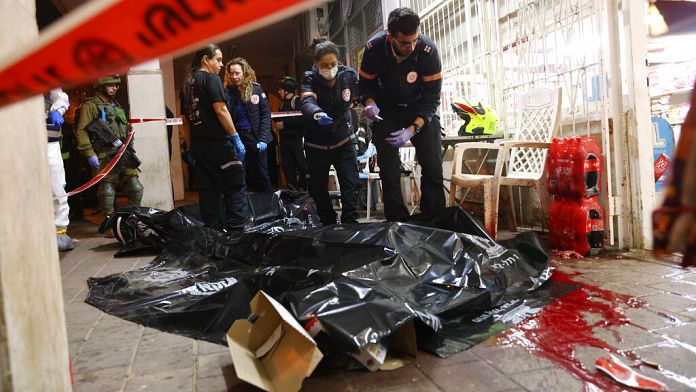 At least five people lost their lives in armed attacks that took place in the evening on the outskirts of Tel Aviv.
Sources report a man on a motorbike who opened fire on passers-by. The incident took place in Bnei Brak, an ultra-Orthodox town northeast of Tel Aviv, and in the neighboring town of Ramat Gan.
This attack comes after the death Sunday of two police officers killed in a shooting in Hadera, in the north of Israel. The attack was claimed by the Islamic State organization.
In addition, on March 22, in Beersheva in the south of the country, four Israelis – two men and two women – were killed in a stabbing and car-ramming attack perpetrated by a man inspired by the ideology of the IS group. .
The assailant was a teacher sentenced in 2016 to four years in prison for planning to travel to Syria to fight in IS and for sermons advocating for him.