News
Isla Valdecañas, a Spanish tourist resort on the fringes of the law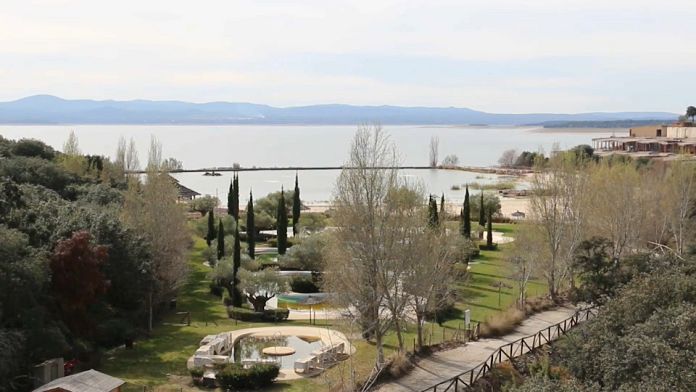 It is a tourist complex for wealthy Madrilenians located two hours drive from the Spanish capital whose days are numbered. The Spanish Supreme Court ordered in February the demolition of "Isla Valdecañas", nicknamed the "Marbella of Extremadura", for non-compliance with the legislation on protected areas.
"A blow" for economic life and "empty Spain"
In the neighboring village of El Gordo, Janet Sarro, a shopkeeper, fears losing a good part of her clientele. "It would be a blow for me and my business, but also for the city, everyone," she laments, "because ultimately, directly and indirectly, we would all be affected." Among the inhabitants, some express their concern. "People from the island come to our village, they go to mass, they make important donations and it's a good thing for us," points out Dorotea Bravo.
For the City Council, the "Isla Valdecañas" represented a boon for this territory of what is called "Empty Spain" which was emptied of its population with the rural exodus. "The village had two thousand inhabitants in the 1960s, then people left and the commune fell to 250 in the 1990s," says Jesus Jiménez Gordo, municipal councilor in charge of the environment in El Gordo. "But thanks to the island, the grandchildren of those who left for Madrid in the 1960s came back to live in the village," he points out.
That last court decision comes after several judgments which had already concluded that the "Isla Valdecañas" was illegal. It marks the end of a legal battle that began sixteen years ago, although there are still possibilities of appeal. People penalized by the demolition of the complex can still seize the Constitutional Court or European justice to try to prevent it.
Environmental damage
For their part, the environmental associations, at the origin of this legal action, are pleased to have won their case. It was for them, to denounce the environmental impact of the construction of the complex started in 2007. Damage confirmed since by the Higher Council for Scientific Investigations CSIC.
"They make money on a development model," regrets Julio César Pintos, member of the organization Environmentalists in action Extremadura, "which consists of selling the spaces on the lake front, privatizing them and setting up a landing stage on a site which happens to be a reserve where endangered species can nest."
As for the cost of the destruction of "Isla Valdecañas", it is estimated at around 145 million euros.