Soccer
Is Jocelyn Gourvennec the problem in the LOSC team?
The dusty start of the season LOSC is it due to the change of coach at the last Ligue 1 champion? Captain José Fonte answered the question after the draw conceded at Stade Brest (1-1) at home.
LOSC: Gourvennec is not the culprit according to Fonte
Beaten by Clermont Foot (1-0) on the 10th day of Ligue 1, LOSC had no reaction, Saturday. The Mastiffs were held in check by Stade Brestois (1-1) in Pierre Mauroy. 10th in the championship after 11 days, Lille OSC struggling to defend his championship title, with his new coach Jocelyn Gourvennec. The latter succeeded Christophe Galtier who left for OGC Nice, currently 3rd in L1. Governing the poor results of Lille, José Fonte does not believe that the problem comes from the new coach. He obviously admits that Gourvennec does not have the same playing philosophy as Galtier, but he is not necessarily the first person responsible for LOSC's complicated start to the season.
"Coaches are all different. Christophe Galtier has his philosophy, Jocelyn his. […] You look at our season, we won the 2021 title, but we had a lot of problems, difficult cases to accept, last year. And that's normal in a locker room", explained the central defender, in remarks relayed by The Voice of Sports.
"Finding solutions to problems and moving forward"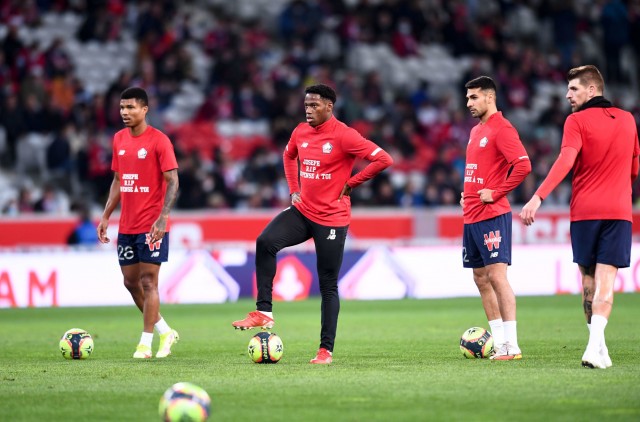 According to the captain of Lille, the dressing room already has enough to worry about and should not add to it by blaming Jocelyn Gourvennec. "Problems, we already have many, we must not add more, but find solutions. It's up to us to move forward", he said. With Jocelyn Gourvennec, LOSC recorded 4 wins, 3 draws and 4 losses in the league. In the Champions League, his record is 0 wins, 2 draws and 1 loss.