News
Invasion of Ukraine: Brussels is preparing the response and "a package of massive sanctions"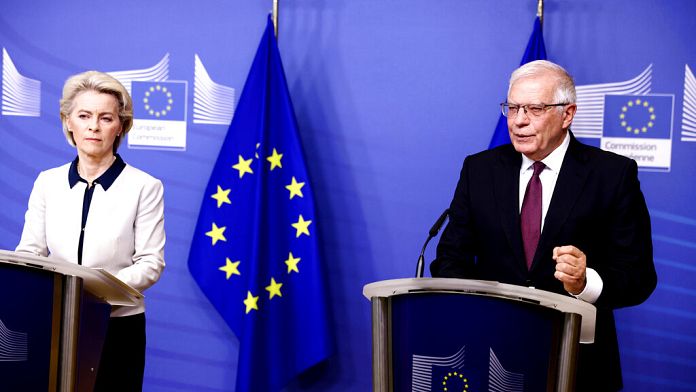 Faced with the Russian invasion of Ukraine, the European Union is preparing against Moscow the most massive and severe package of sanctions ever adopted.
Ursula von der Leyen explains that Europe holds Vladimir Putin responsible.
Ursula von der Leyen, President of the European Commission: "We will present a package of massive and targeted sanctions to European leaders for approval… With this package, we will target strategic sectors of the Russian economy by blocking their access to technologies and to key markets. We will weaken Russia's economic base and its ability to modernize. In addition, we will freeze Russian assets in the EU and block Russian banks' access to the European financial market. As with the first round of sanctions, we align closely with our partners and allies. These sanctions are designed to weigh heavily on the interests of the Kremlin and its ability to finance the war."
Josep Borrell: High Representative of the EU for Foreign Affairs: "The European Union will respond in the strongest possible way. The President of the European Council, Mr. Michel, has called a meeting of the European Council this evening, which will start agree, will present political guidelines and adopt the toughest sanctions package we have ever implemented. As High Representative of the Union for Foreign Affairs and Security Policy of the European Union, I I will be in touch with our partners around the world to ensure that the international community fully grasps the gravity of the moment and also strongly and unanimously calls on Russia to immediately stop this behavior – intolerable behavior – and the Russian leadership will have to face a unprecedented isolation."
For his part, Emmanuel Macron condemned the Russian invasion and declared that France gave Ukraine "all the support and solidarity of France".