News
International solidarity with Ukrainians: report from the Hungarian-Ukrainian border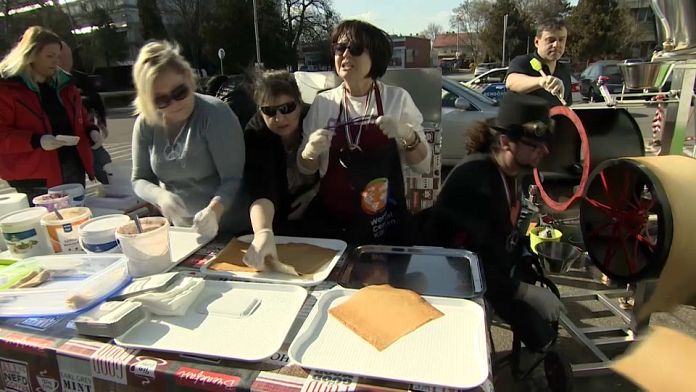 In the Hungarian localities, on the border with Ukraine, an unprecedented mix of volunteers has emerged since the massive arrival of displaced Ukrainians. In addition to Hungarians from here and from elsewhere, volunteers come from all over the world.
At the Záhony station, for example, a group of Israelis work between 12 and 14 hours a day to help the refugees."We bought a ticket, a one-way ticket with no scheduled return date and came here, to the border, indicates one of them, Yuri,We looked for an association, met the locals and asked them how we could help them". A generous step which is not without consequences on morale, in recent days, many people have arrived from conflict zones, completely traumatized. So the volunteers feel a lot of pressure. "If I start telling you the stories I've heard, I think I might start crying. It's very moving, I've never seen or heard of such things," testifies Yuri. At Záhony station, train schedules are unreliable. Recently, one of them was delayed for seven hours and that is also why the volunteers are constantly on the alert.
David and his friends have been in Záhony for a week. They collected about 7,000 teddy bears donated by Brits and bused them back here. Now, they distribute these comfort packs to the children who disembark by train.
Dutch and Austrians are also on site and together distribute pancakes. The square in front of Záhony station is called Europe Square and has certainly never lived up to its name so well.