News
Internal Ukrainian refugees: report from Berehove, a town on the border with Hungary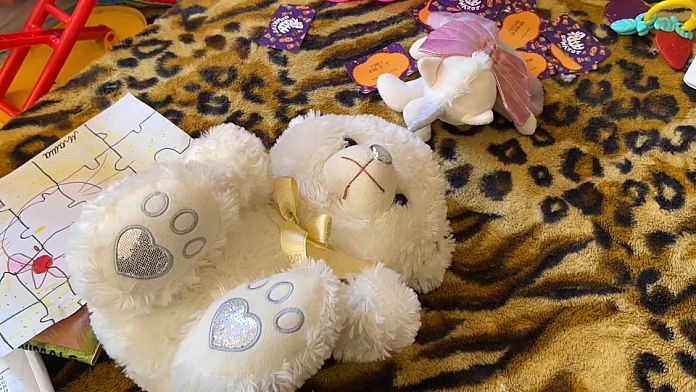 At first glance, the war seems far from Berehove, in southwestern Ukraine. But among the children who play in the central square, many come from Kharkiv, Mikolaiv or even Mariupol. Cities under the fire of Russian bombs. Their families fled the fighting in search of peace here near the border with Hungary.
Hungary, a member of the European Union, already has more than 320,000 Ukrainian refugees. Many of those still in Berehove currently live in schools or dormitories. Ofelia and her daughter come from Kyiv and hope to escape the war here.
Psychologists take care of children who come from conflict zones, and they can also take art classes. Their works are sent to the soldiers at the front. The purpose of these sessions is to help these children to express themselves on what they have experienced in recent weeks, a task which sometimes proves to be very difficult for some, as this teacher explains. "__Alas, some children are unable to communicate about these traumatic moments, she explains_, I don't even know what they went through"._
Many planes have flown over Berehove recently but there has not been a single bombardment. So the locals no longer sounded the anti-aircraft sirens. However, the children follow their lessons remotely.
"What I find most striking is the uncertainty. We don't know whether the war will come here or not, if it will come, when, and then what to do," testifies this man to Berehove.
Residents of Berehove say that at least a quarter of the town's Hungarian community has left for Hungary. Fear is not about the risk of fighting but of being forced into the army.