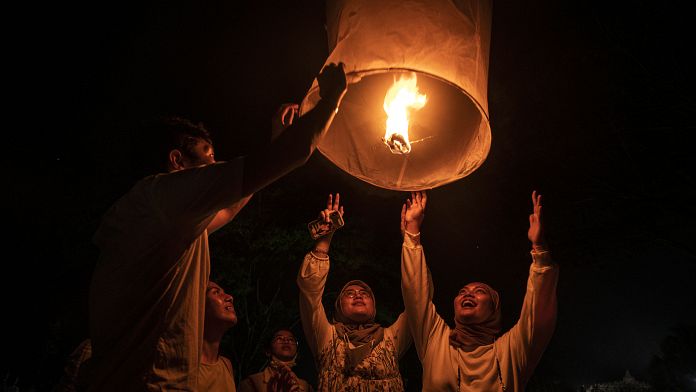 Hundreds of lanterns lit up the full moon night above the Buddhist temple of Borobudur for the Vesak festival for the first time since the coronavirus pandemic began in Indonesia.
Over a thousand Buddhists from across the Southeast Asian archipelago gathered at Borobudur, the largest Buddhist temple in the world, in Magelang, central Java Island to commemorate the birth, the awakening and death of the Buddha.
During this festival which ended in the night from Monday to Tuesday with the flight of hundreds of illuminated lanterns, practitioners pray, meditate and go in processions to the holy places around the temple.